Setter Play reimagined Powers Hall Infant's tarmac space into a vibrant, colourful exciting space for their pupils to grow and learn whilst they play. We proposed a well-balanced play area that featured climbing activities as well as imagination-play activities in different coloured zones, to create a space where everyone, no matter the ability, can play.
We proposed a time-tested Spiffy, a wonderful non-prescriptive climber that is open for pupils to discover their own adventures and routes through the climber. Packed with all kinds of fun activities like a central tube net and outer rock climbing wall, School Playground Equipment is perfect for promoting physical development through play.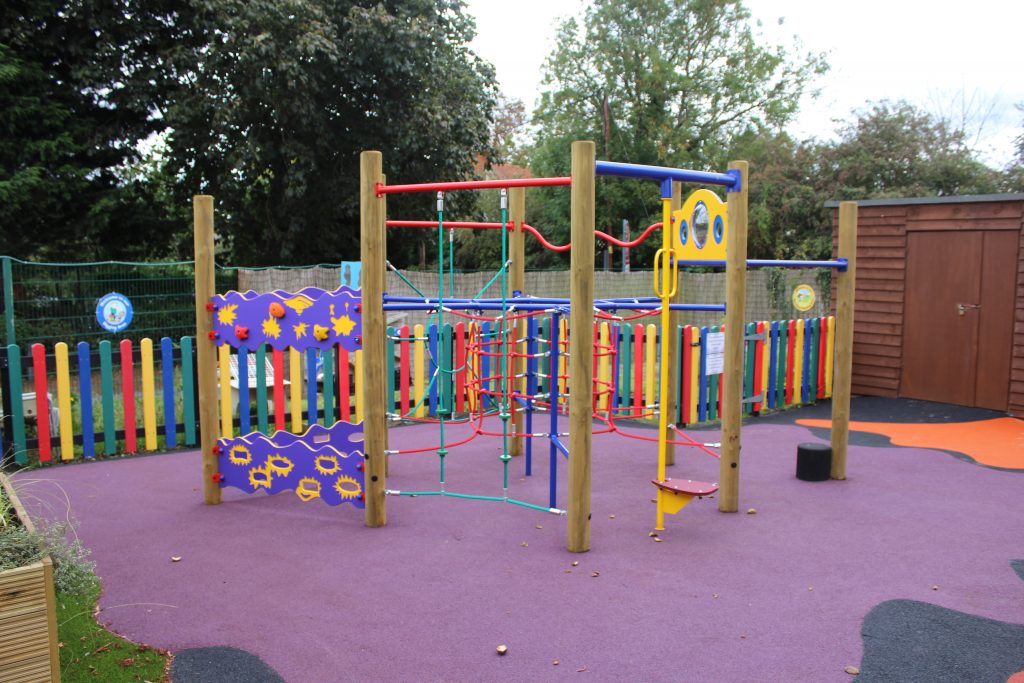 A central roadway inlaid in wetpour rubber creates space for children to scoot around in a controlled manner, with parking bays allowing them to stop off at the post office.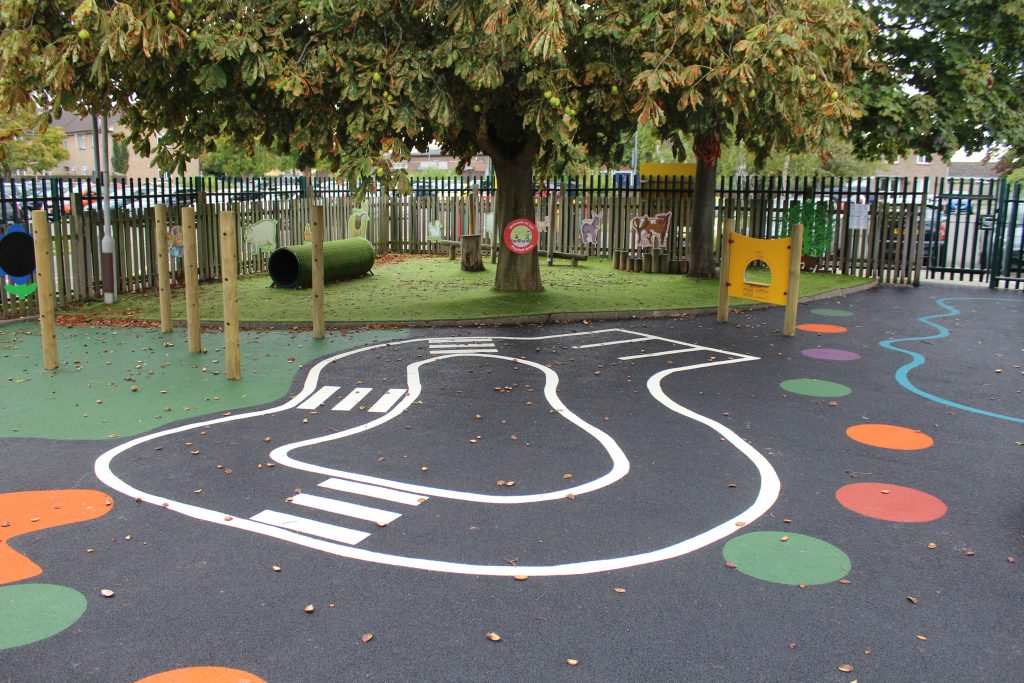 A bright orange natural-play area features a sliding lid sandbox, protected further by shade sails.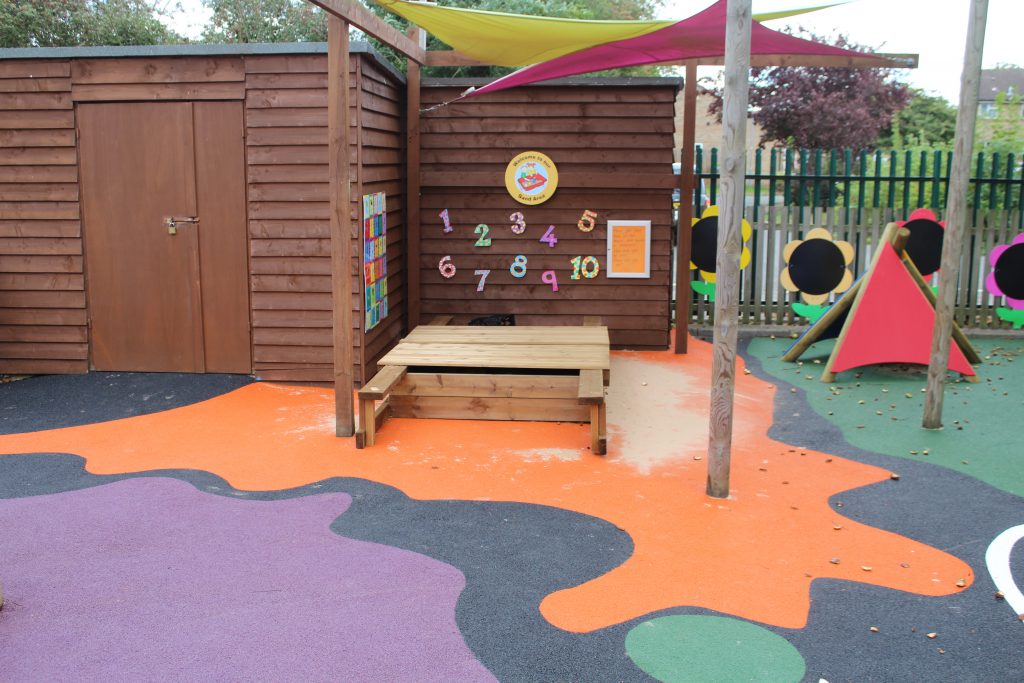 Camp Powers Hall features a Teepee alongside Drape Posts, which allows younger years to create their own dens by threading bedsheets through.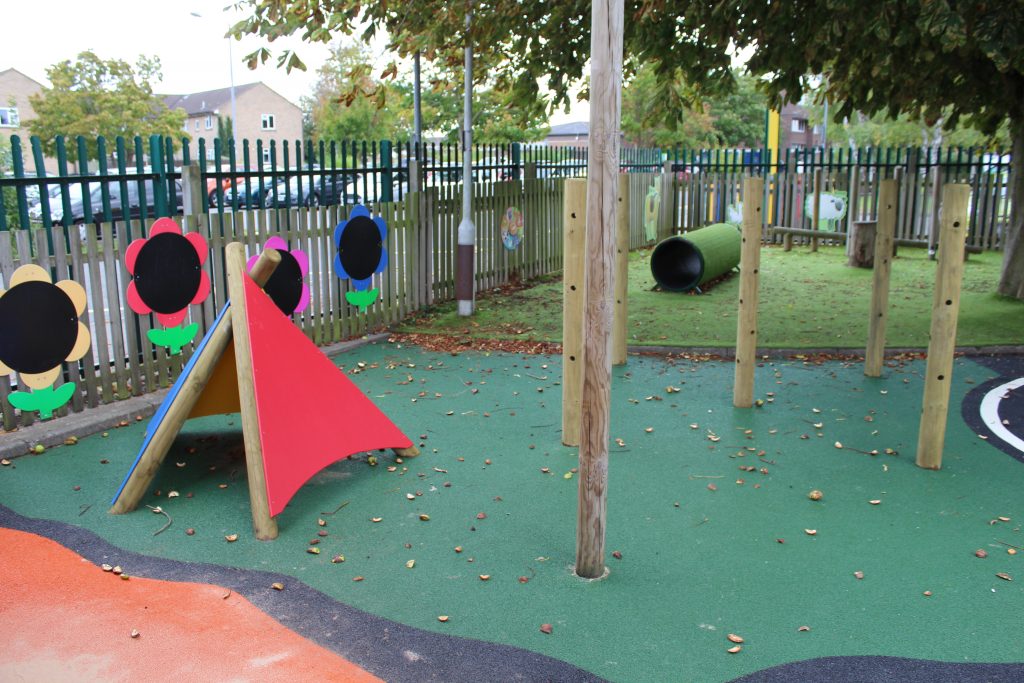 The post office is perfect for developing interpersonal and social skills.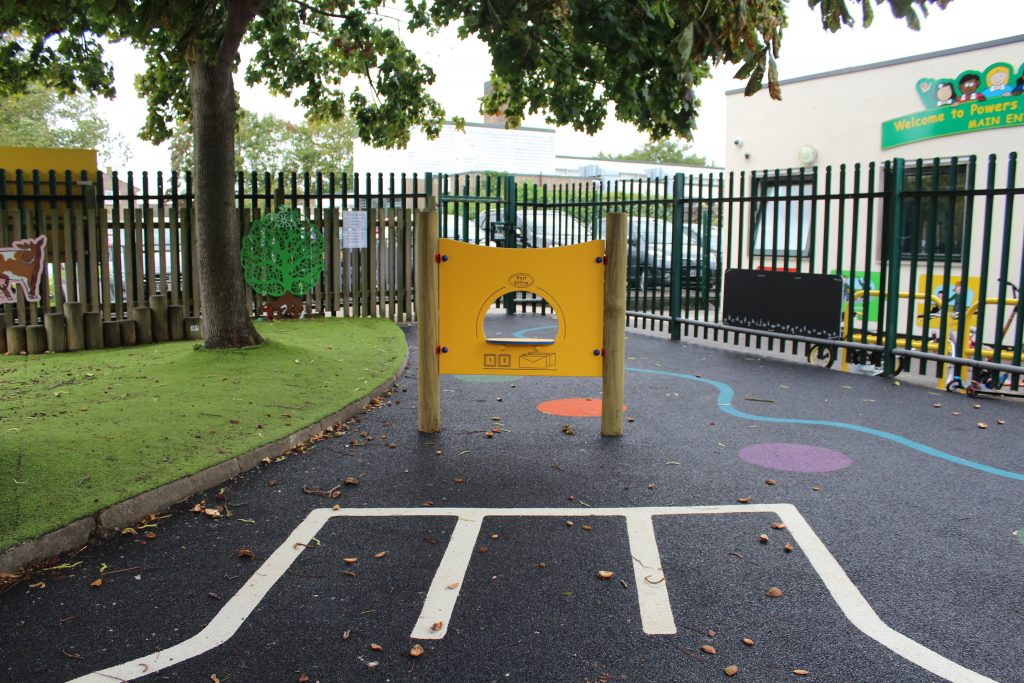 We laid artificial grass under Powers Hall's quiet reading area, creating a nice inviting space that is tactile and calm.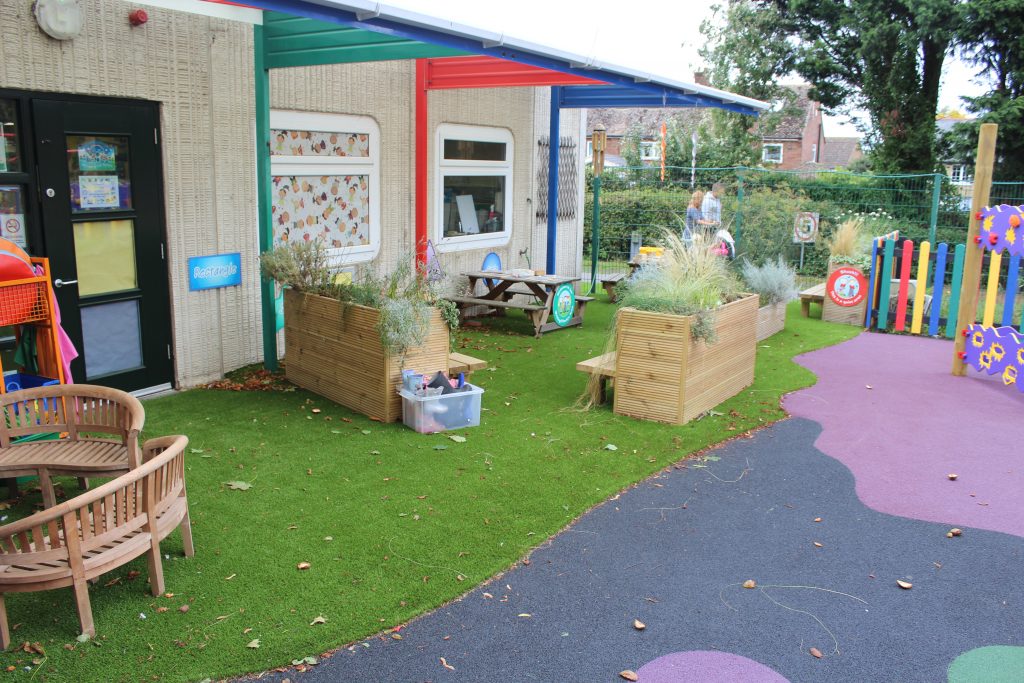 The splodges add excitement and help demarcate the zones, which are linked by coloured spots to hop to and from.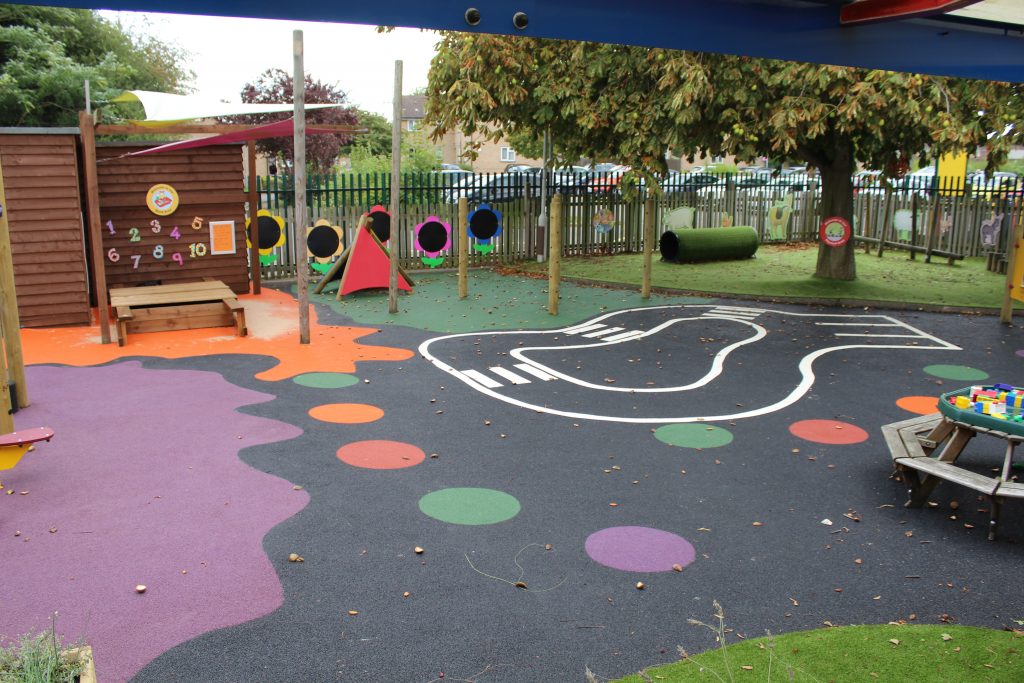 Powers Hall are ecstatic with their new infants play area and Setter Play are proud of another job well done!