Homerwood Primary School in Welwyn Garden City were hugely keen to refresh their outdoor provisions, with injections of colour and vibrancy to their grounds.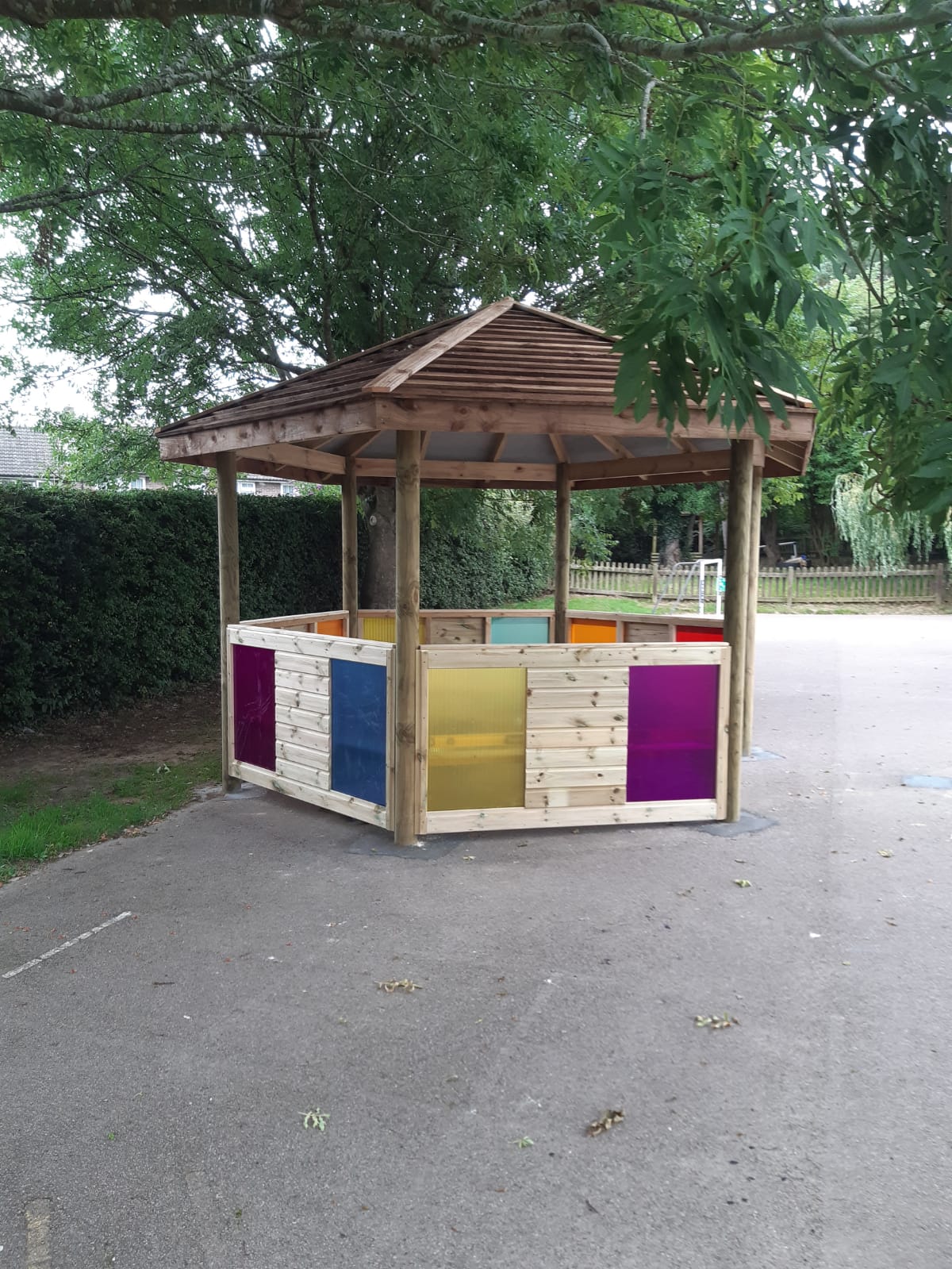 The first solution was a bespoke outdoor classroom with colourful panels to create a much more inviting structure than the old shelter we replaced.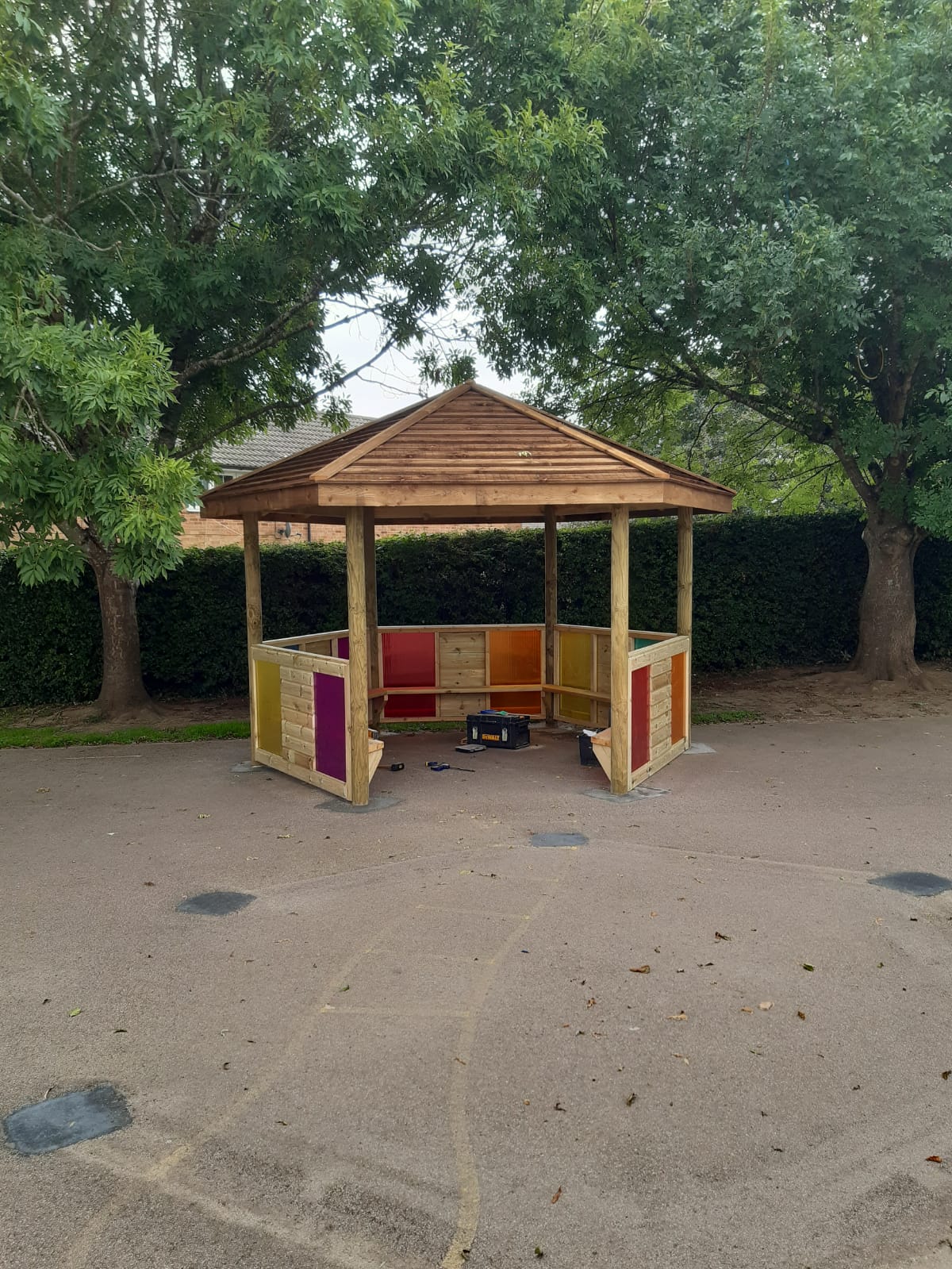 The panels are complete with benches providing seating for around 30.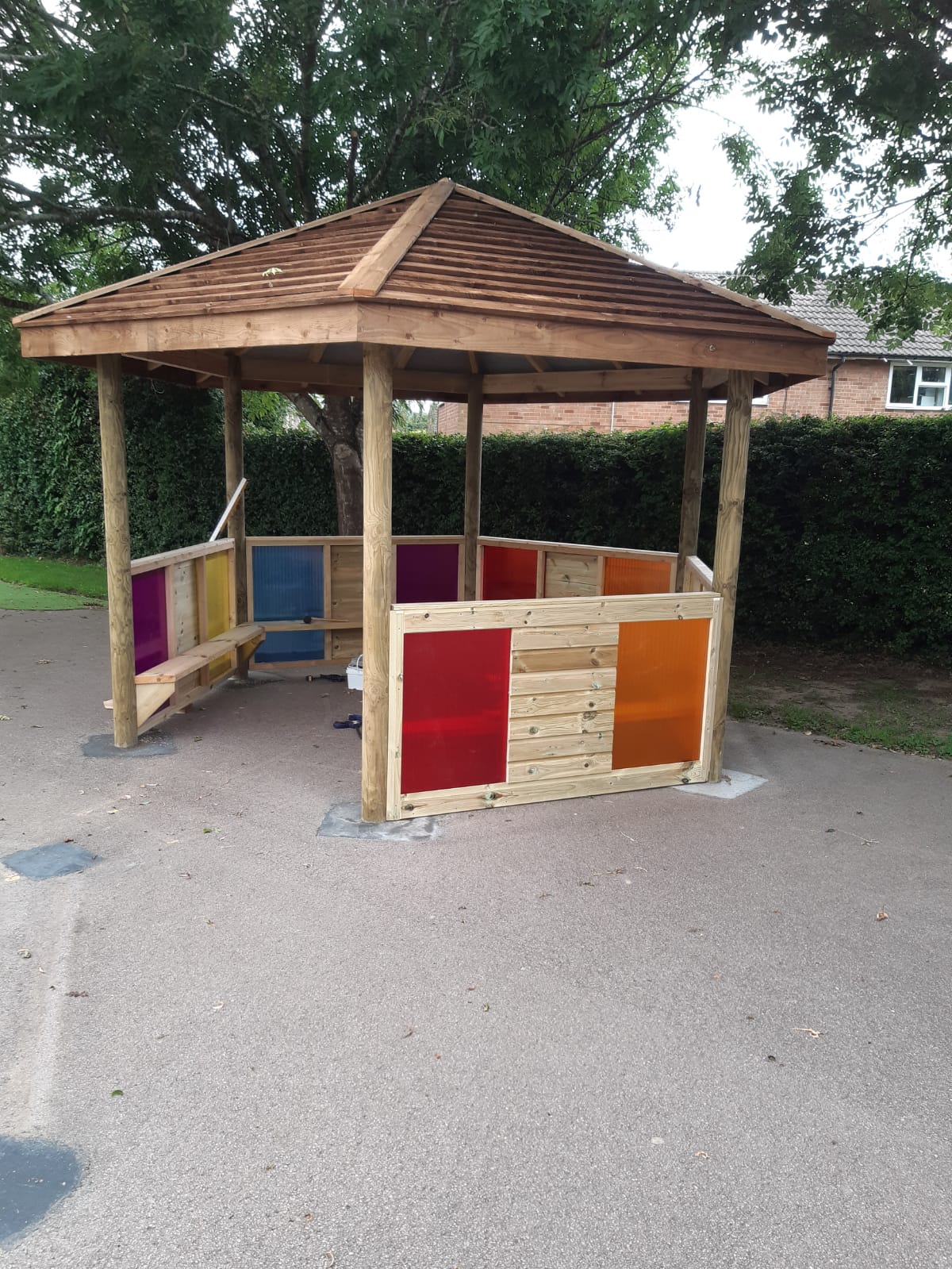 As part of the KS1 project we also turned a large area of their grounds to artificial grass, with a seating area for storytimes in the corner.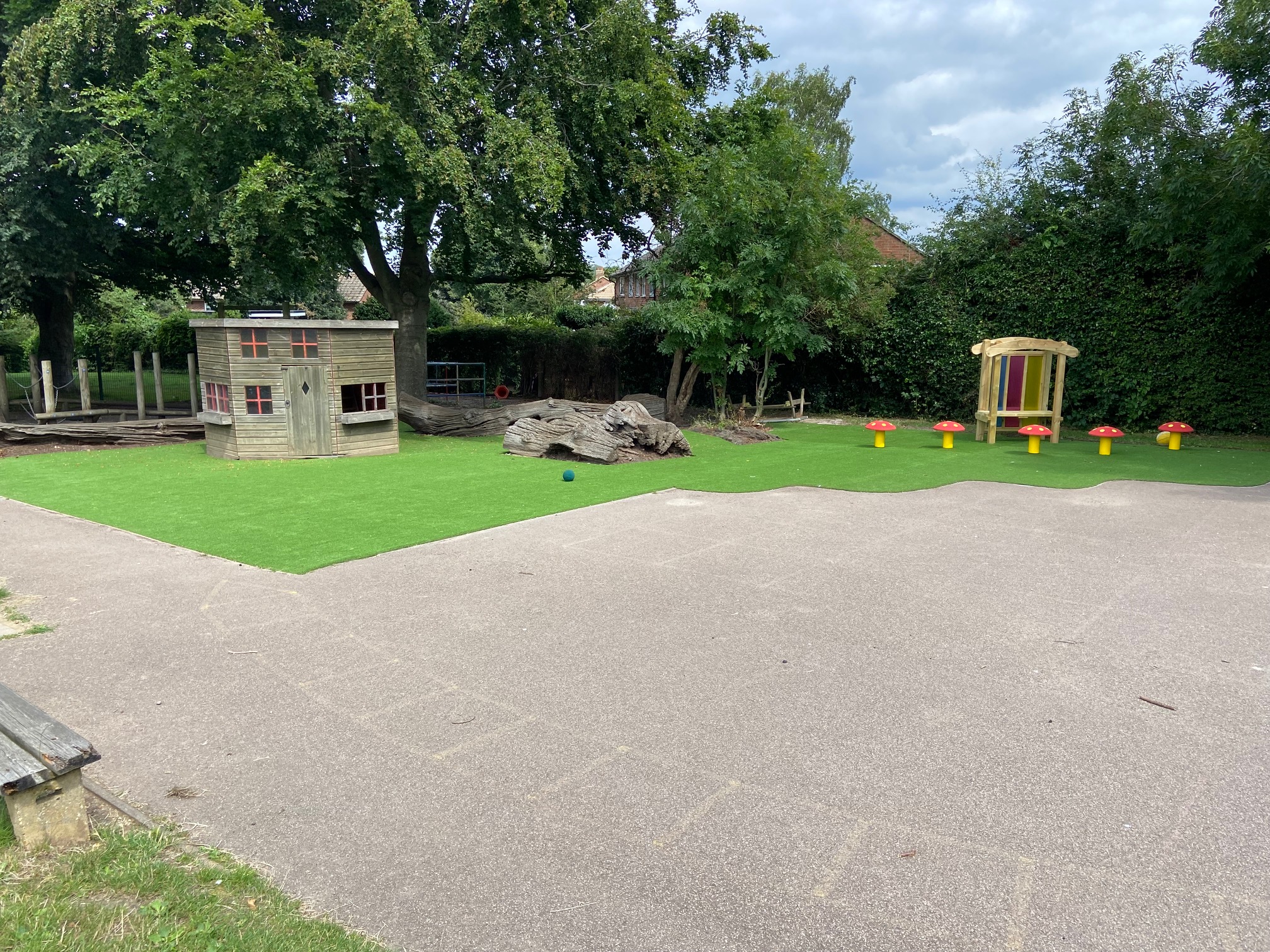 The storytellers' throne also features colourful panels to keep the vibrant theme going.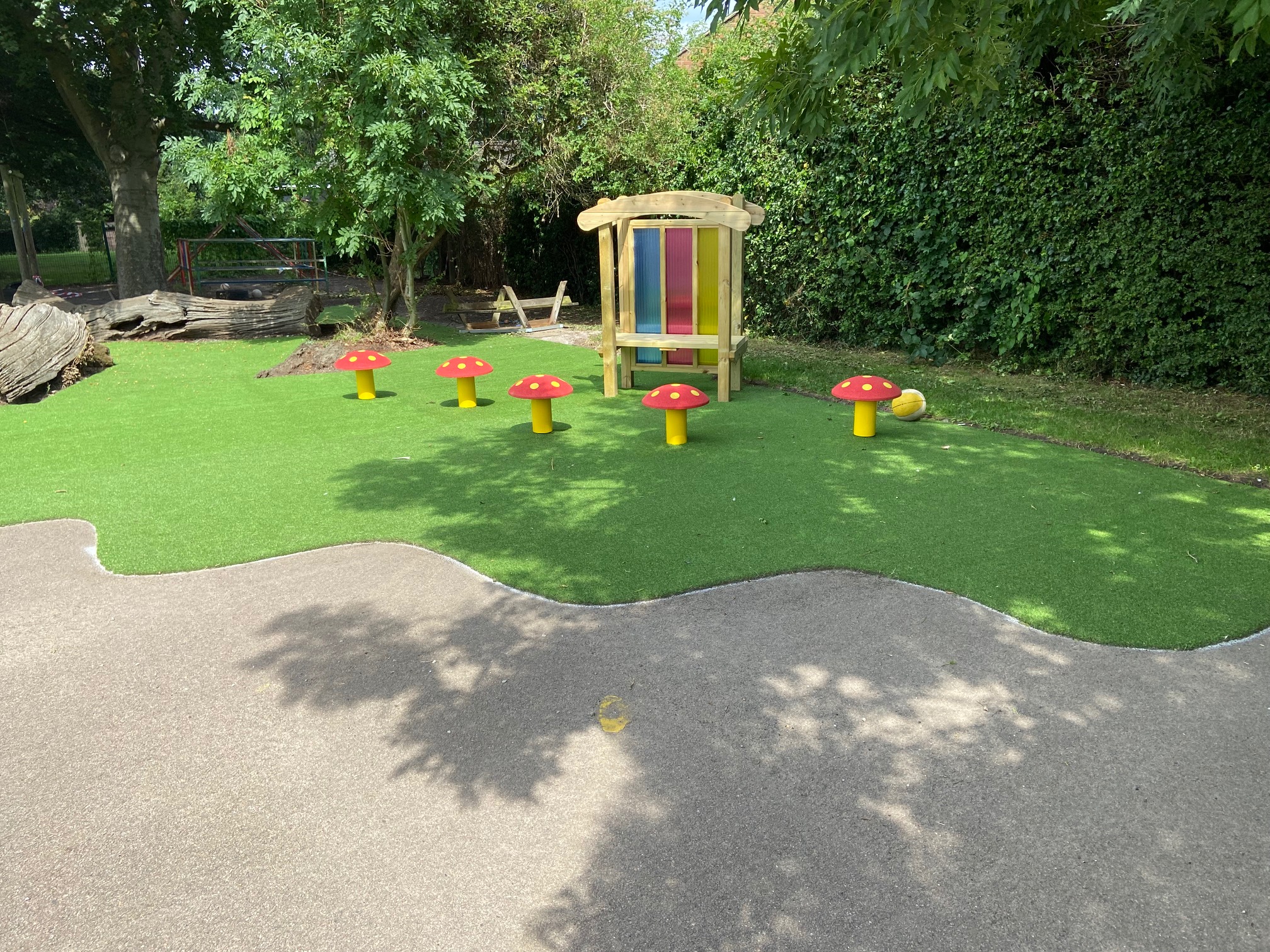 This project is phase 1 of a many-phase project at the school, so watch this space!