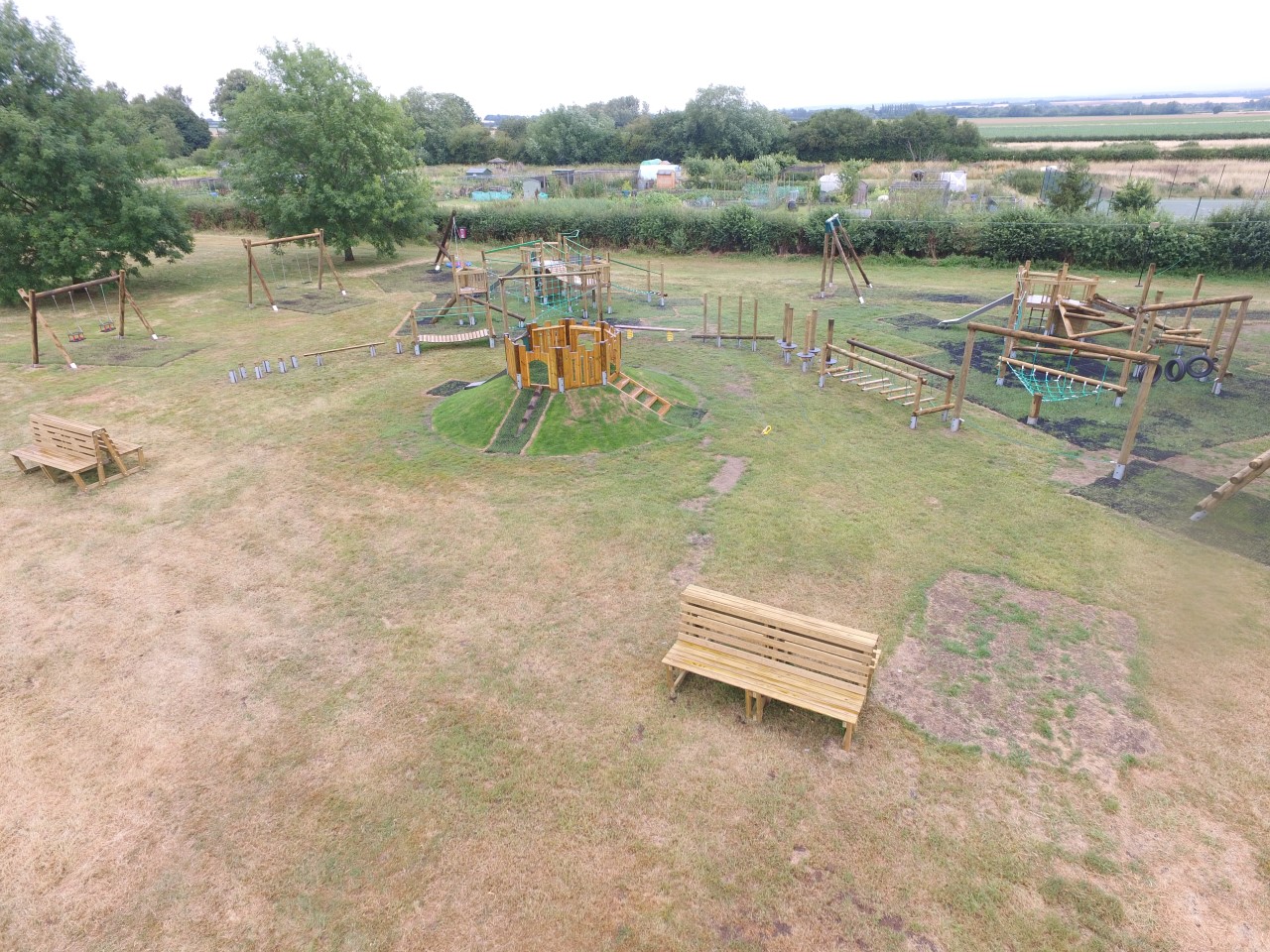 We were over the moon to be selected by Warborough Parish Council to design, manufacture and install their new recreation playground project last month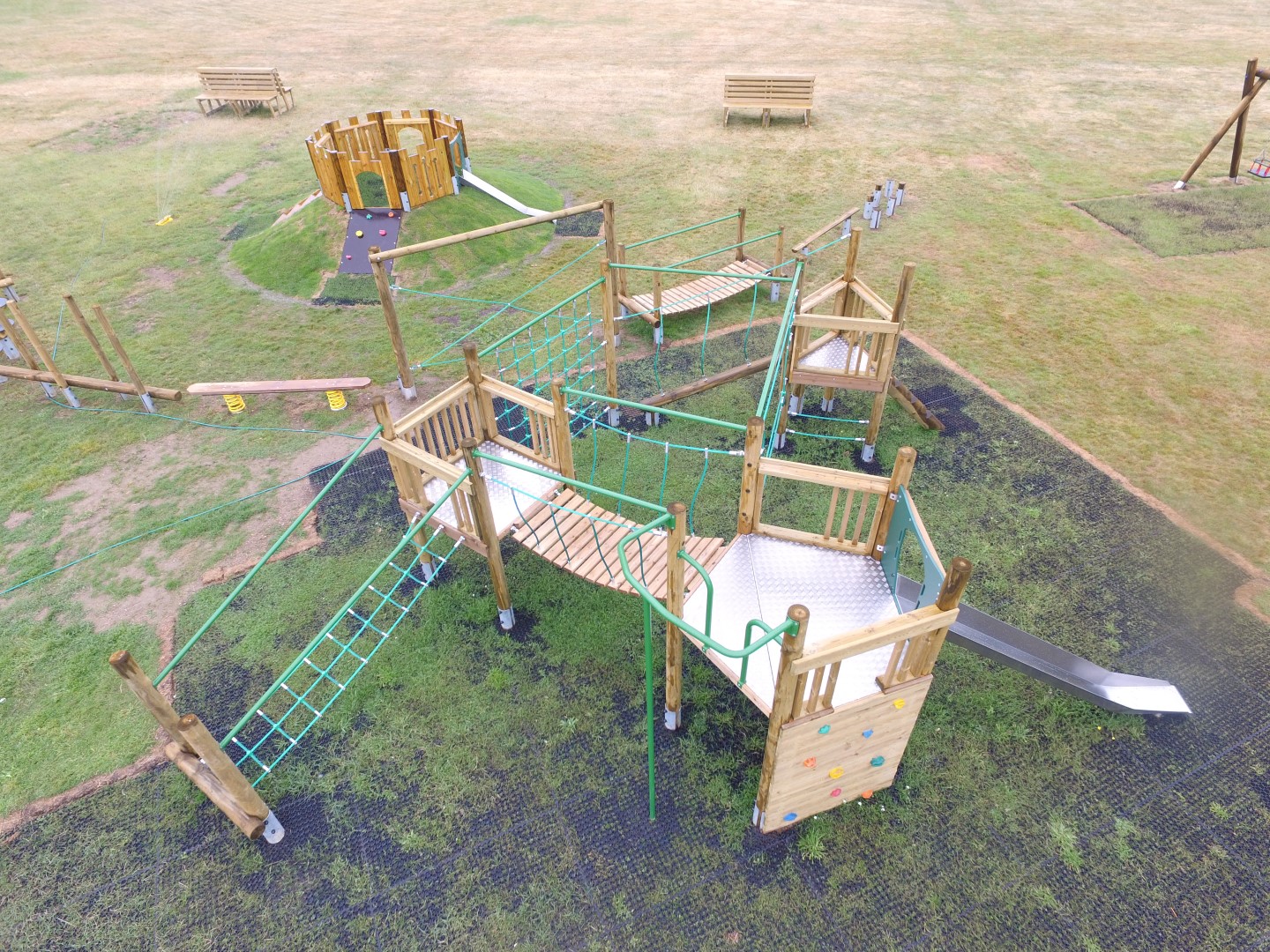 Two large climbing frames are ideal for challenging the older children of the village, with the above design being named Pythagoras due to it's 3-sided, 4-sided and 5-sided decks, that rise from 1200mm to 1500mm in height.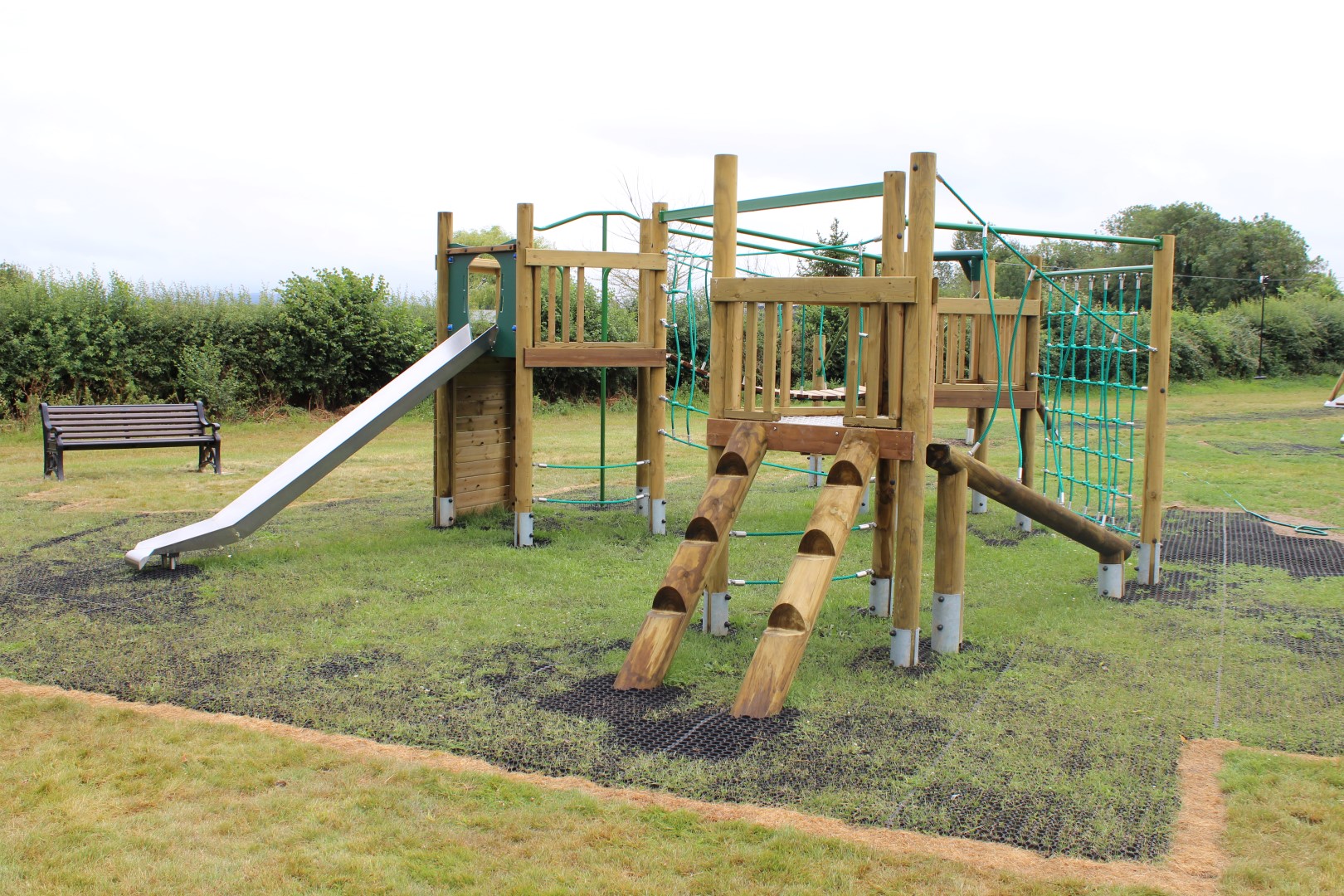 The larger climbing frames are complemented by a castle on a hill, design for babies and toddlers to crawl around and explore and ideal for sparking the imagination.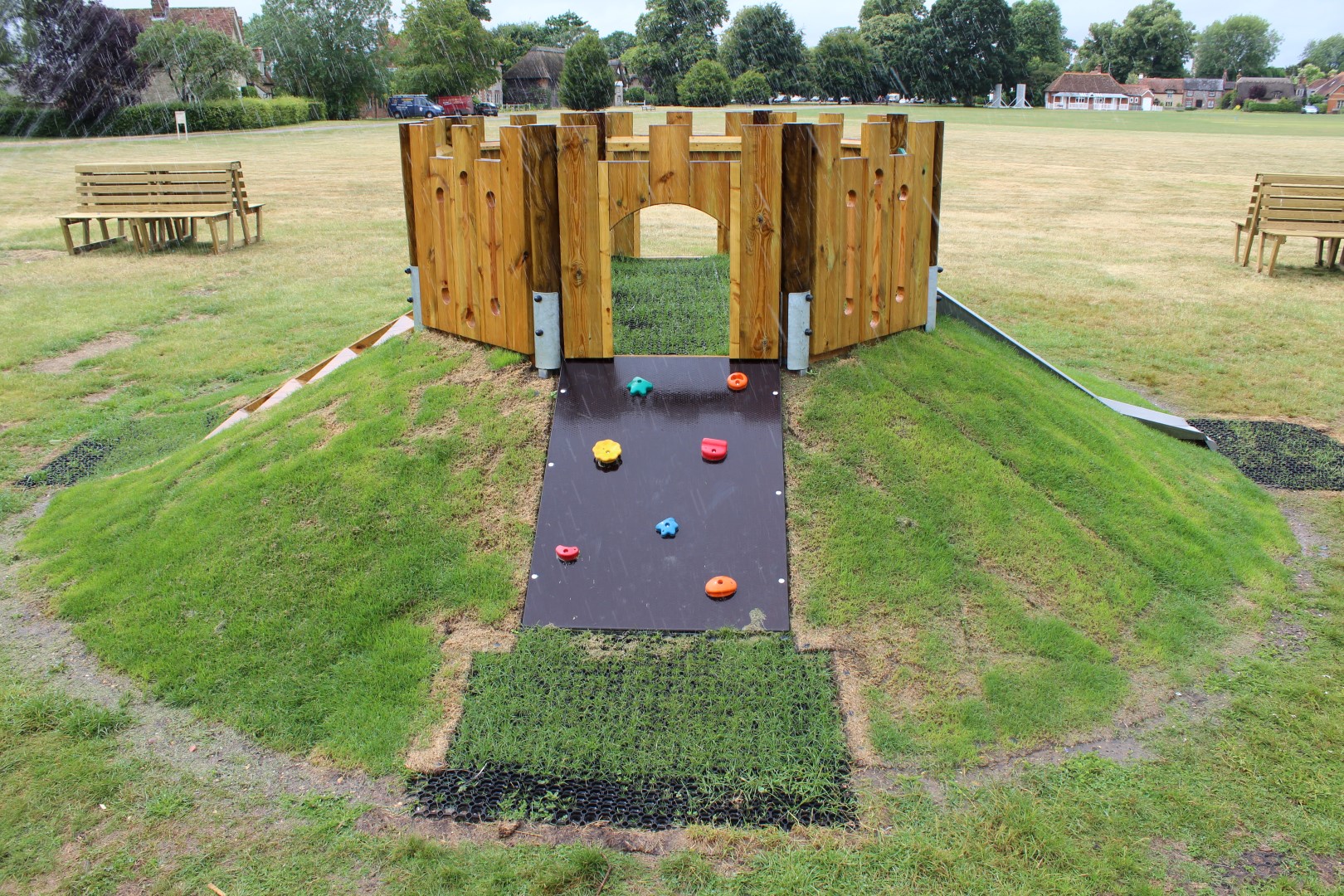 Swingsets cater for toddlers and children, whilst the basket swing on the cantilever is ideal for inclusive play and for groups to swing together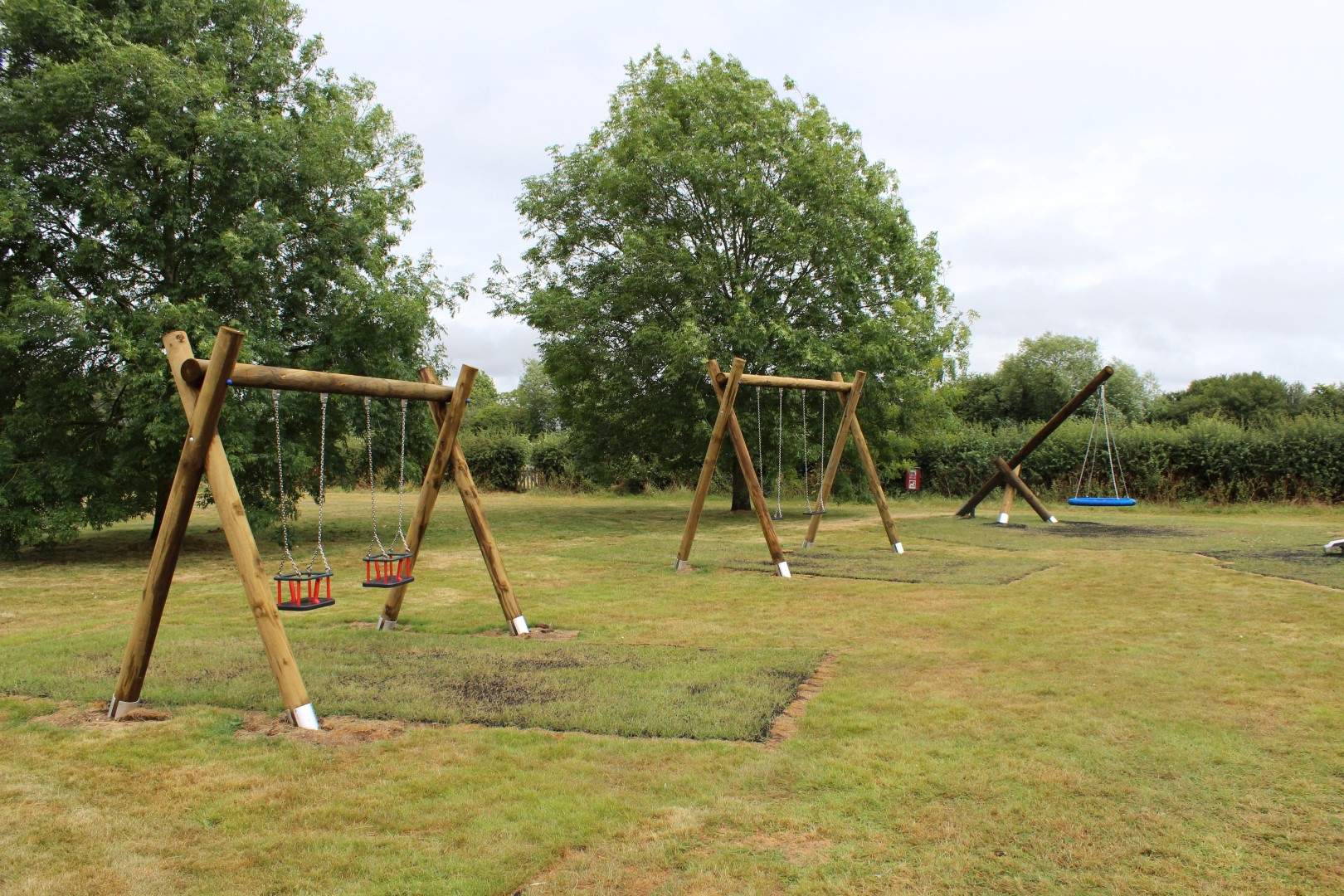 The second large climbing frame is our increasingly popular Twig Hill design, with a bespoke twist giving it a slide at the parish council's request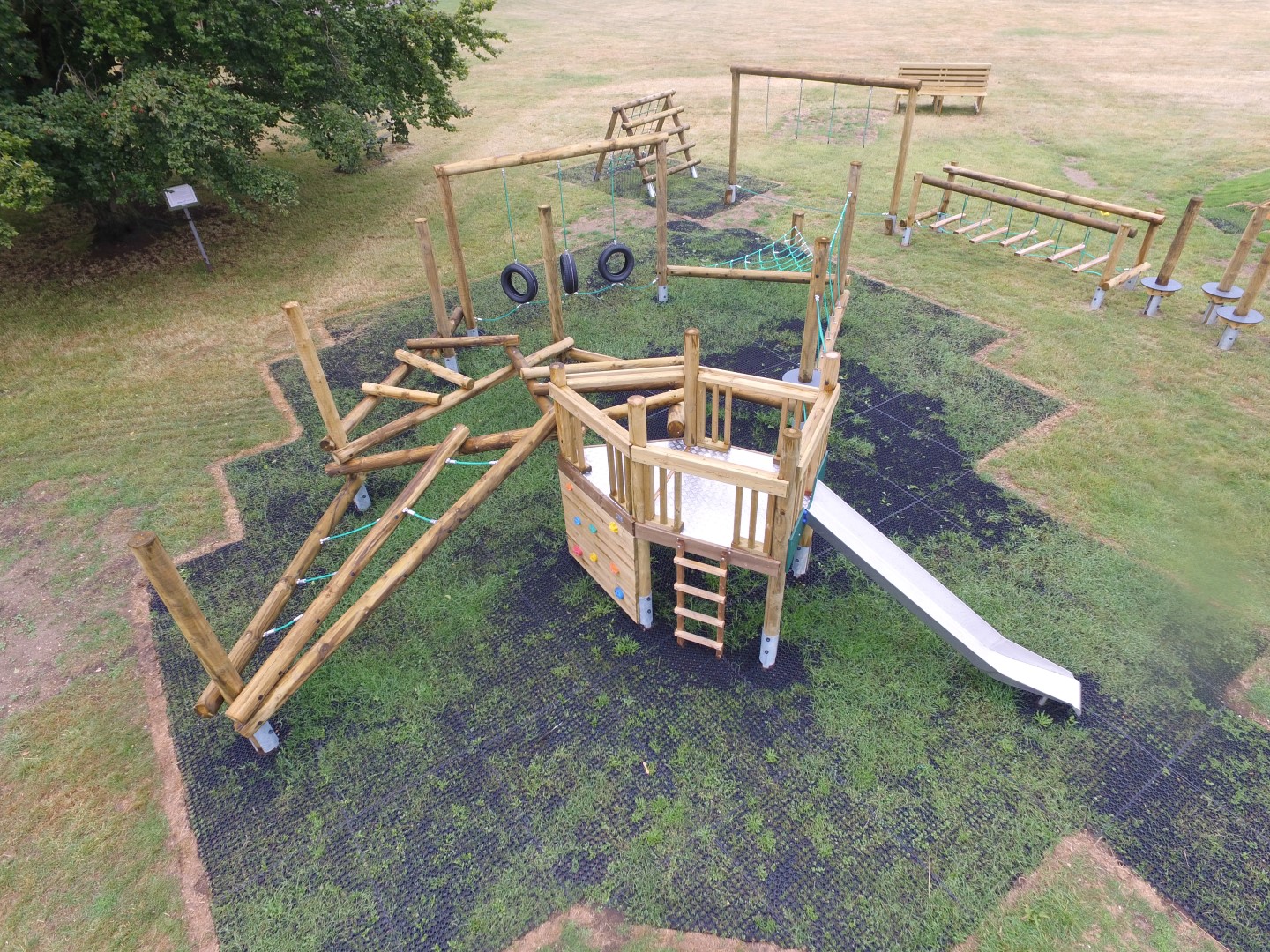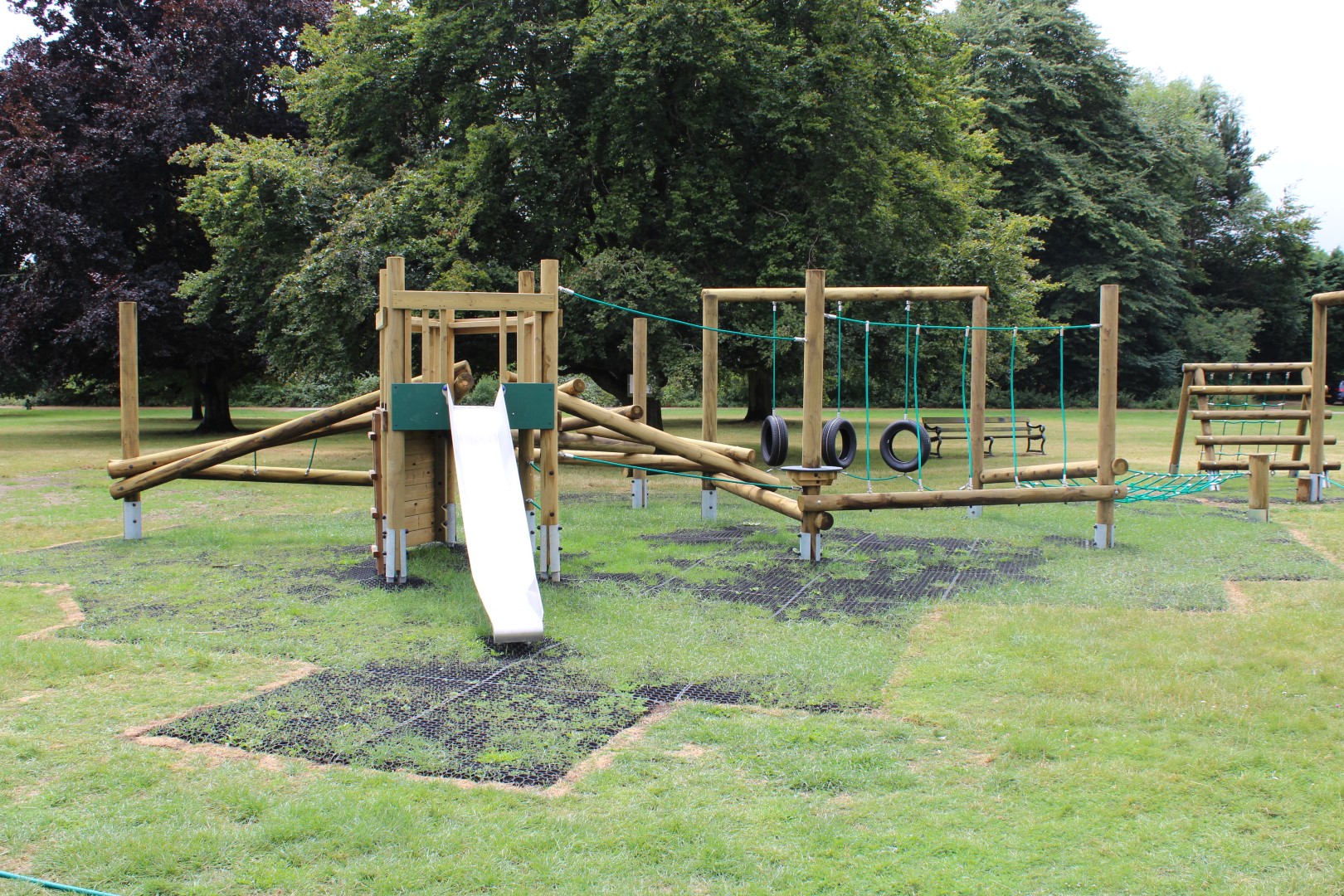 Twig Hill has been a huge hit with our customers, and with children across the country.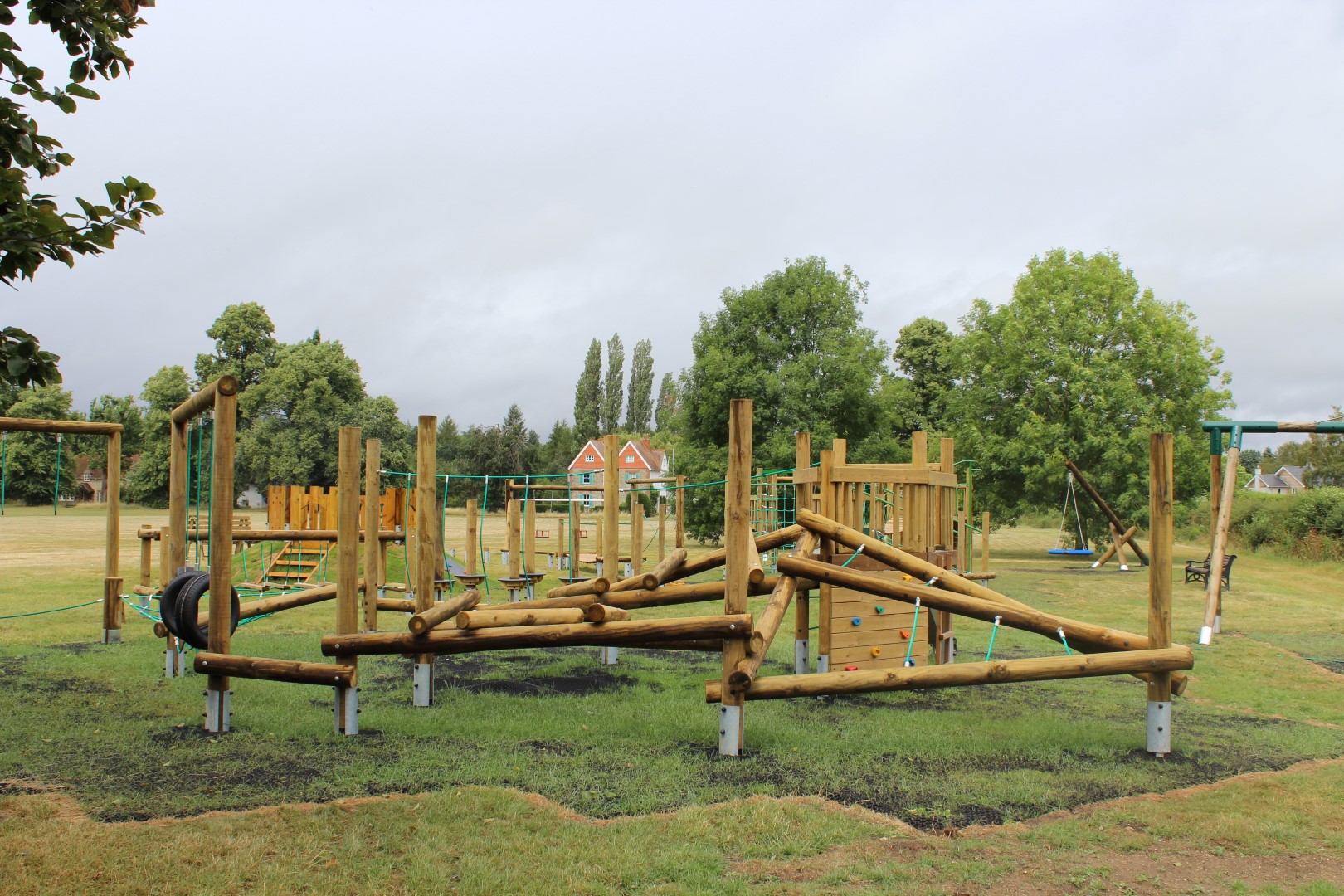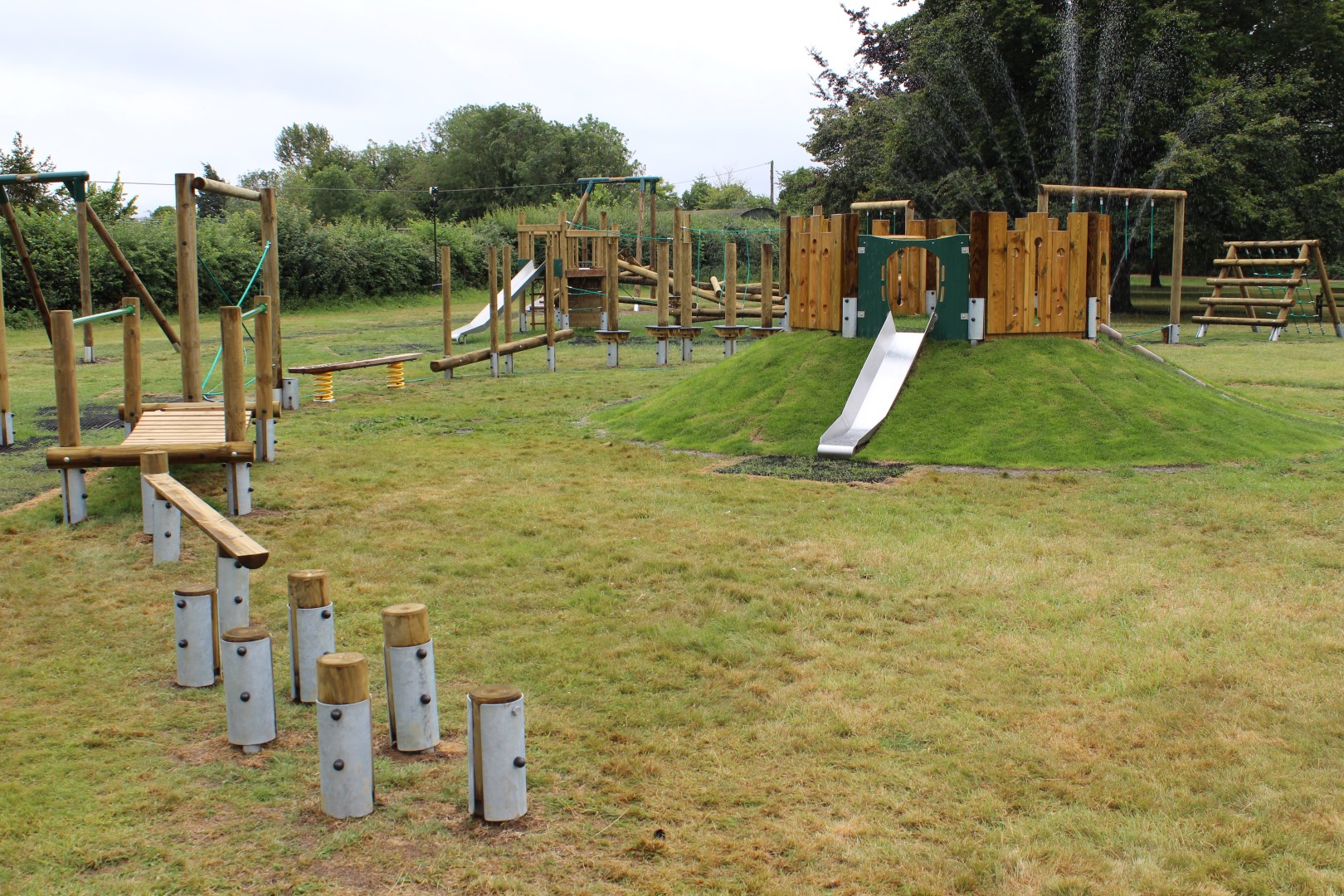 Zipwires are always popular in public parks, and this one will be no different!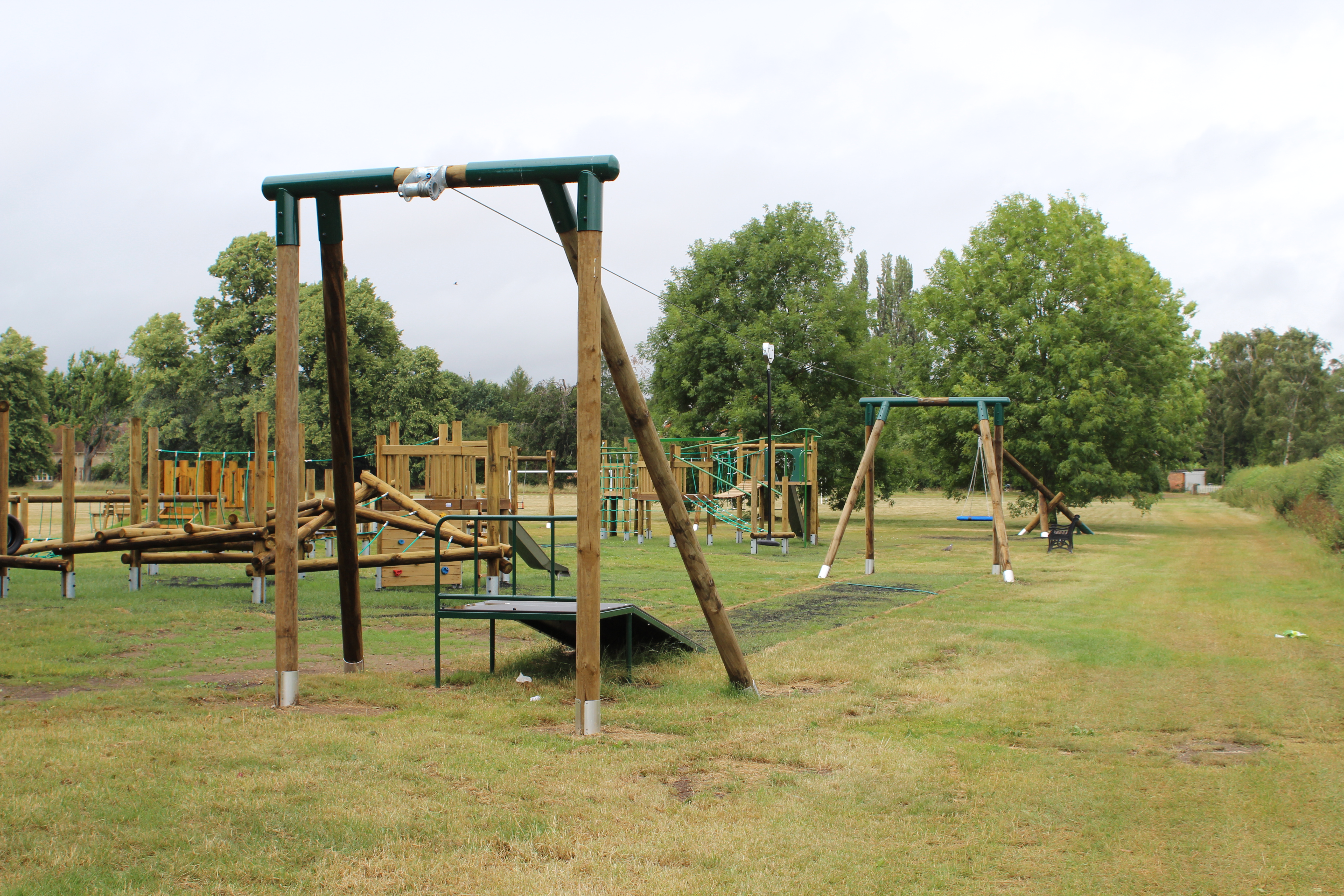 Warborough requested the ropework and metalwork in green to complement the natural timers and created a muted and considerate design at the end of their lovely village green and cricket pitch.
They also set a brief to create an outdoor gym space, where the residents of the village could improve their health and fitness in the great outdoors. They loved our render, giving them a full understanding of what the space would include.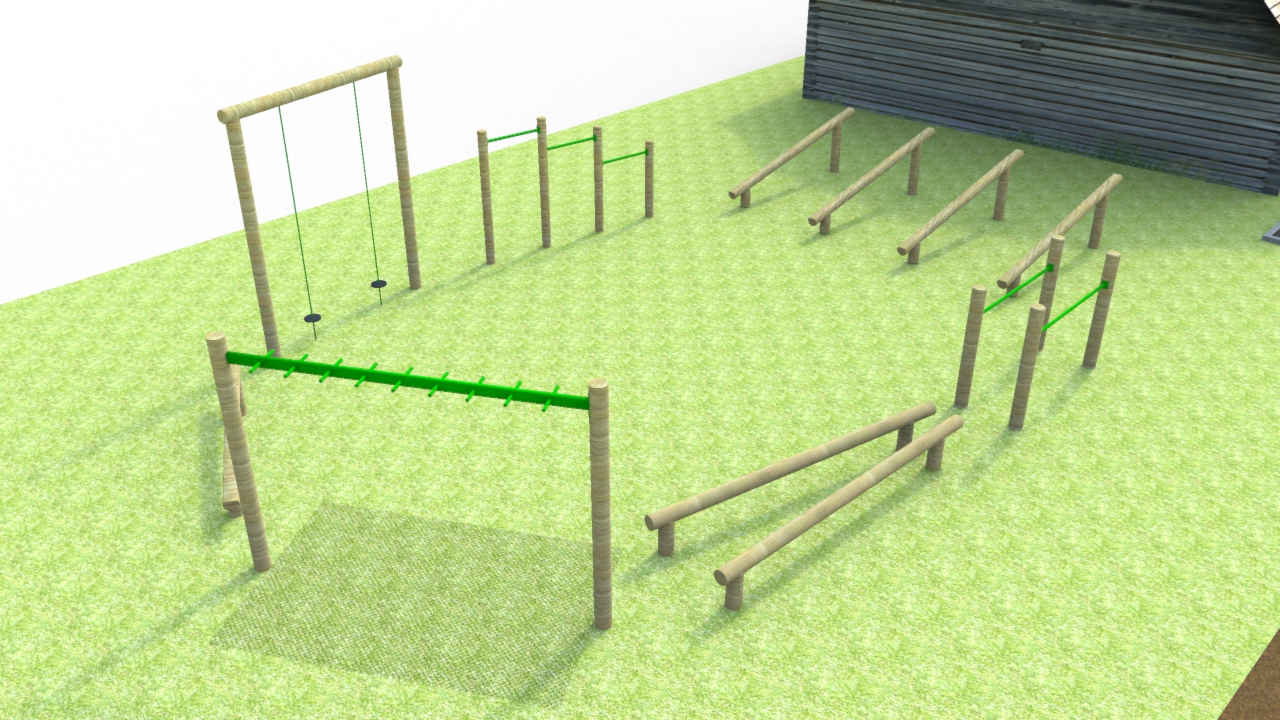 In delivering the scheme we were true to the proposals we created whilst also accommodating requests to tweak the area slightly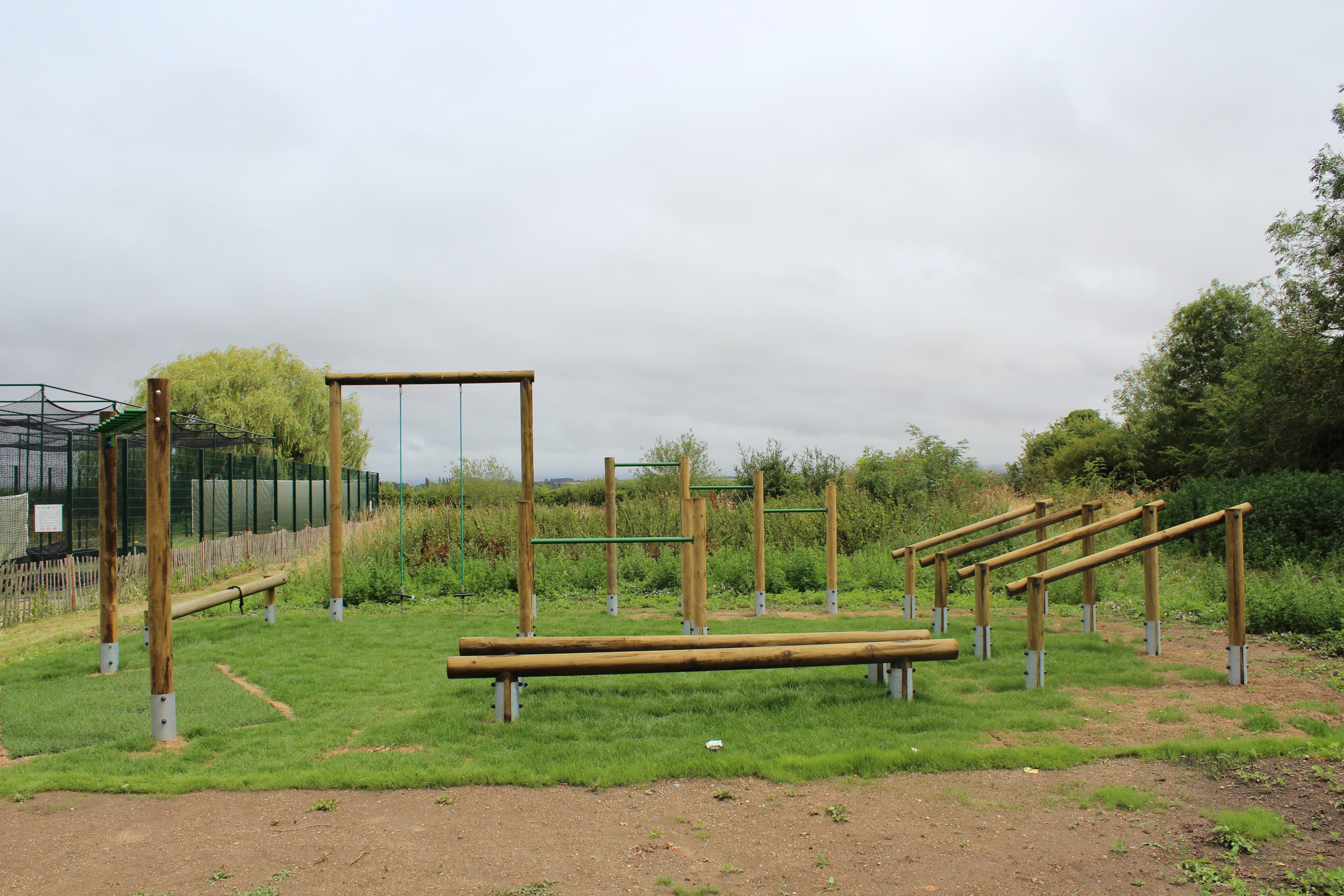 The space included a sit up station, monkey rungs, dip bars, a bunny hop log, hurdles, pull up bars and a set of shimmy ropes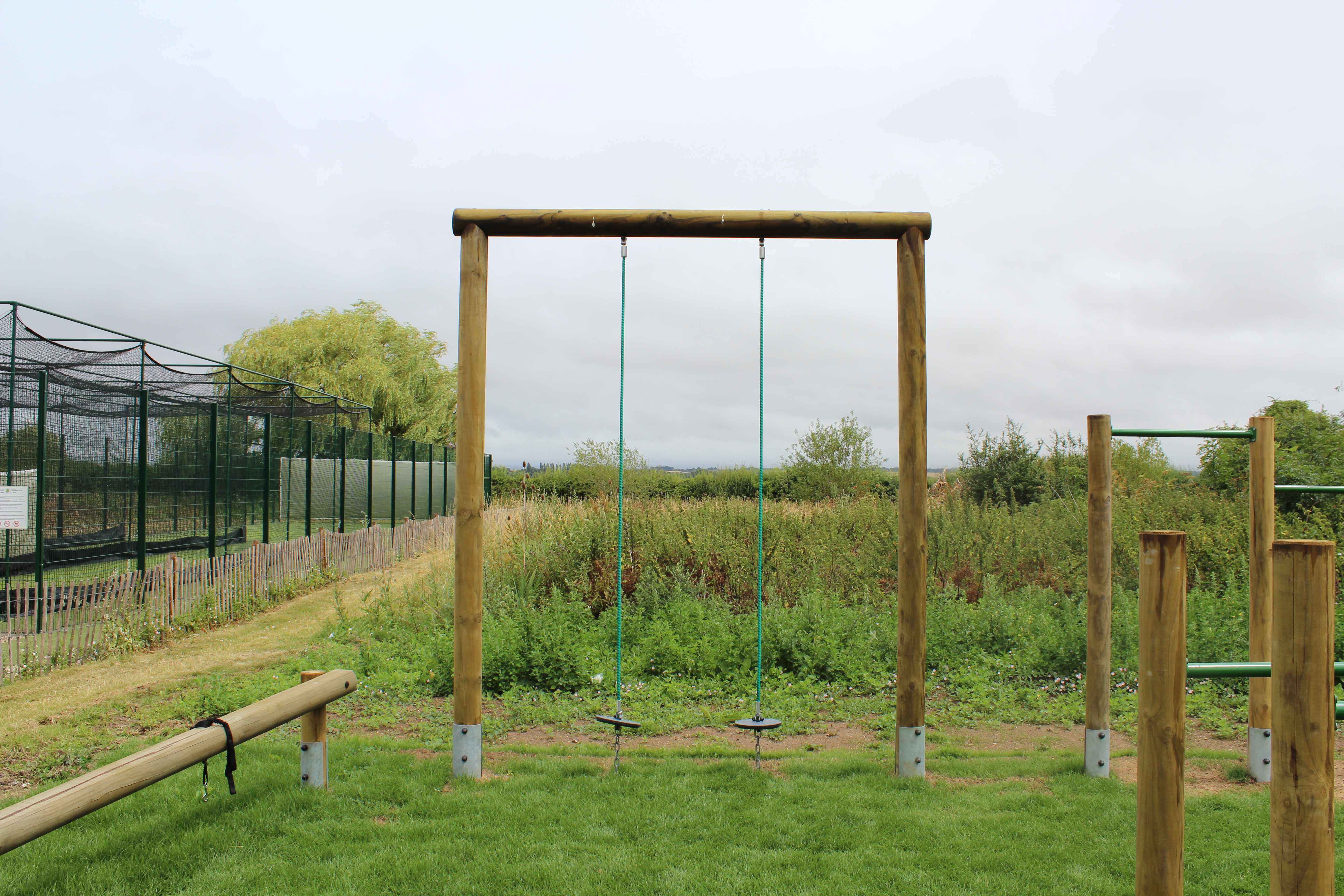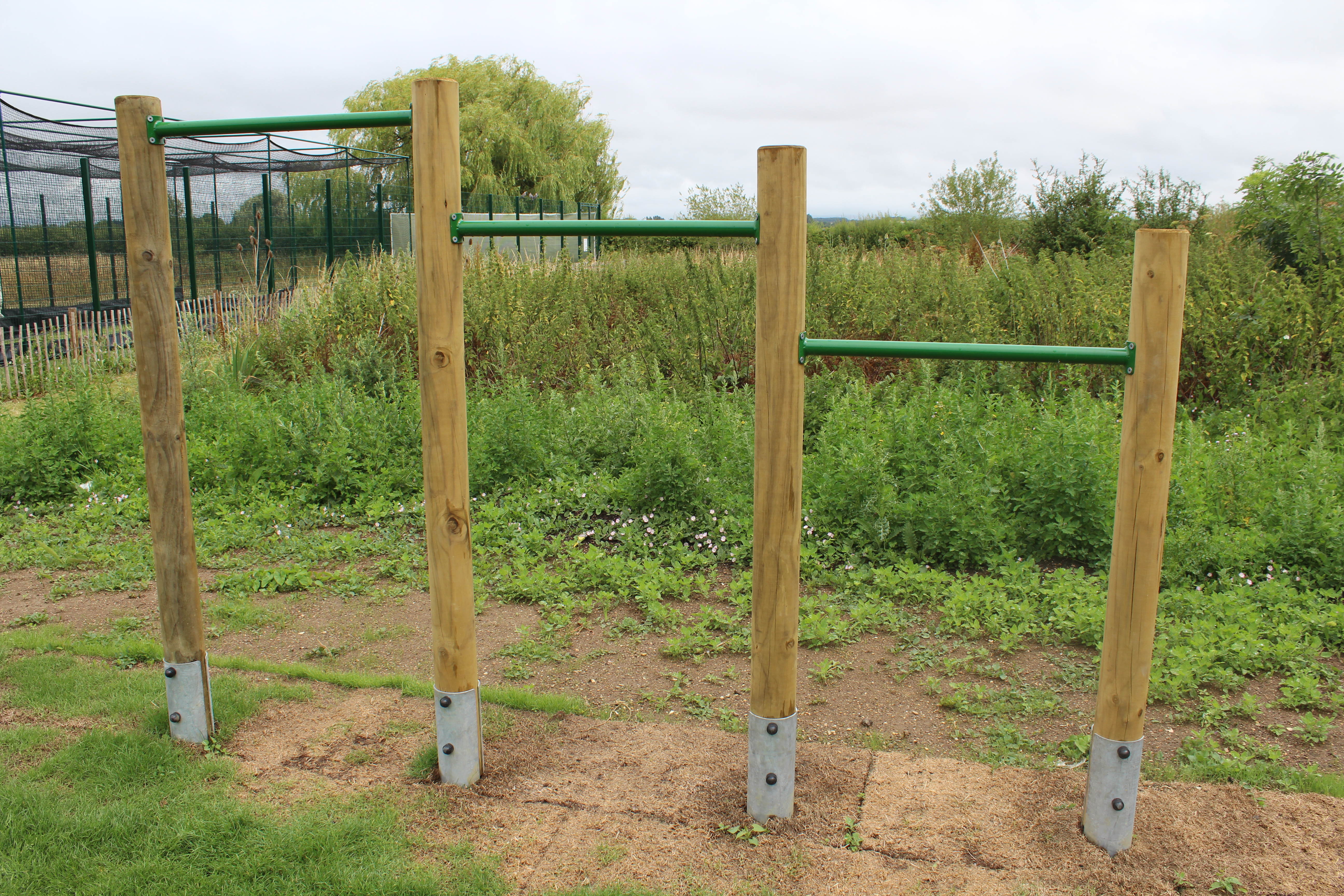 We are hugely proud to have been selected to deliver this scheme, amongst fierce competition, and consider this one of our finest public play parks to date.