Is 2022 the year you'll transform your school playground into a play haven?
Playgrounds come in all shapes and sizes, but one thing the best ones have in common is they provide children with the opportunity to play both independently and with their peers.
Bright colours are also a fantastic way to make your play area more engaging for pupils – allowing them to let their imaginations run wild and free.
Although every playground should be carefully designed with the needs of the students using it in mind, some school playground equipment can benefit most, if not all, playgrounds.
Let's take a closer look at what apparatus you should consider adding to your schoolyard in 2022.
Must-have playground equipment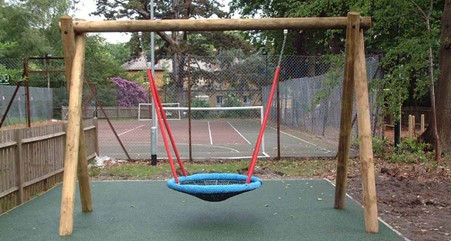 1.    Swings
They might be one of the oldest pieces of equipment, but you can't go wrong with a set of swings on your school playground.
Most parks and play areas incorporate traditional flat seat and cradle seat swings. However, there are several other types to choose from – including tyre swings and Birds Nest Swings that allow multiple kids to use them at once.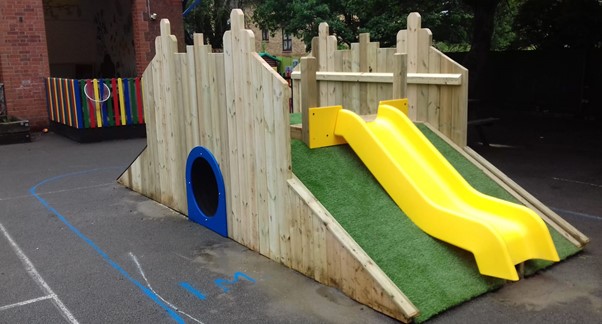 2.    Slides
A good playground needs to keep youngsters busy, and adding a slide for them to whizz down is a brilliant idea.
Slides haven't changed much over the years, only more often than not, they're now made from plastic rather than metal.
You could install a straight or curved slide as a standalone piece of equipment or part of a climbing frame or mound and tunnel. It could be an open slide that lets little ones feel the wind in their hair as they shoot down or a tube slide that's enclosed – it's entirely up to you (and your students).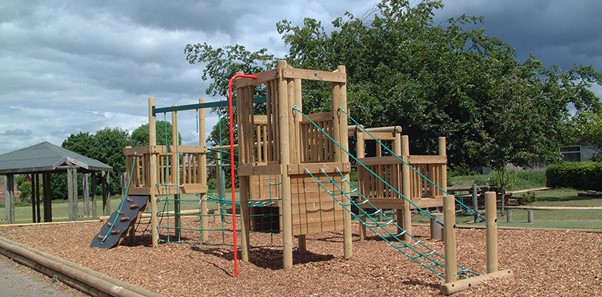 3.    Climbers
One of the most thrilling parts of the playground has to be the climbing apparatus. Whilst these are designed to be challenging enough for schoolchildren to set themselves realistic targets and push their own boundaries, they also help them to develop physical and mental strength as they make their way to the top of the structure.
For energetic children, it really doesn't get much better than play units with rock climbing walls, rung ladders, monkey bars, balancing beams, a fireman's pole and rope bridge – like the Lumberjack climbing frame (pictured above) from our Elemental range.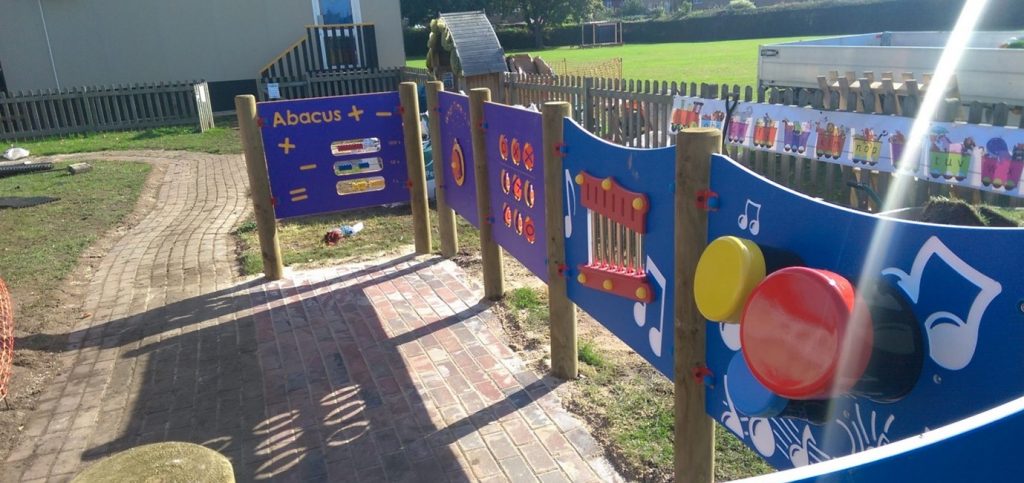 4.    Sensory play equipment
Sensory play is vital for children, as it engages their senses from a young age. While most schools will incorporate this into the curriculum in the classroom, it's also something that can be enjoyed in the great outdoors.
The best playgrounds in 2022 are those that are sensory-rich. They consist of play panels that stimulate imagination and musical instruments that produce a host of different sounds, sand trays for kids to scoop the sand and build sandcastles, and water play units that teach them to manipulate water.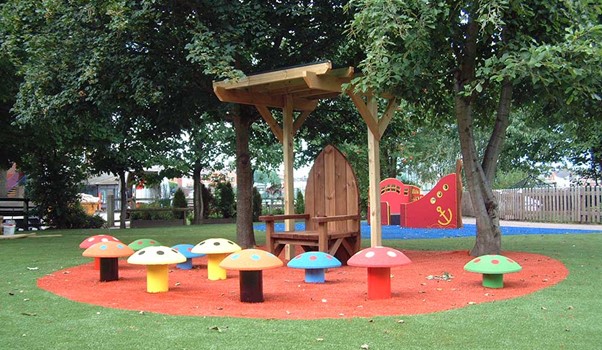 5.    Seating
Aside from exciting playground equipment, every play area needs some comfy seating for teachers to sit and supervise, students to eat their lunches (when the weather permits, of course) and parents to wait at the end of the school day.
You have a number of choices to choose from – including benches and mushroom seats, both of which will provide a comfy spot to take a seat whilst enhancing the overall look of the playground.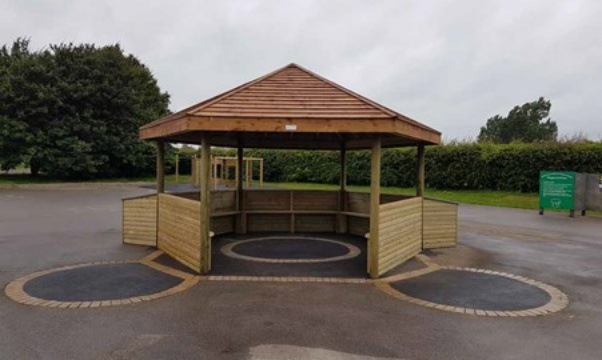 6.    Shelters
Canopies and shelters are often overlooked pieces of school playground equipment. However, these provide shade and protection from the sun's harmful UV rays and heavy downpours.
If you haven't already got shelters fitted to your building or installed individually on your schoolyard, it's certainly something you should consider doing. Having somewhere for students to park their bikes and parents to leave their buggies for younger children can also be a real boon.
How will you transform your playground in 2022?
Whether you're thinking about adding the playground equipment mentioned above or you've got your own ideas, the team at Setter Play would love to help you design the perfect play area for your school.
If you'd like to customise your school playground equipment, this is also no problem for us. We can create bespoke projects that take into account your every need – just let us know what it is you want and we'll manufacture and install it!
To discuss your requirements in more detail, be sure to give us a call on 01462 817 538.