Benson Primary School in south Oxfordshire approached Setter Play to replace their old climbing frame with something larger, more challenging, and more exciting. We initially proposed our Huckleberry climber, but Mrs. Crolla requested a bespoke spin that we were more than happy to create for her pupils.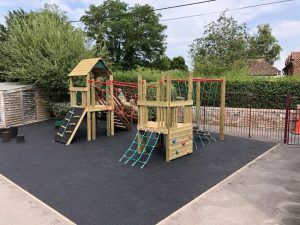 Hucklerock combines the best elements of Huckleberry with our Bedrock climber, creating one tower that is accessible via the exciting Suspended Steps, Rock Wall and Scramble Net.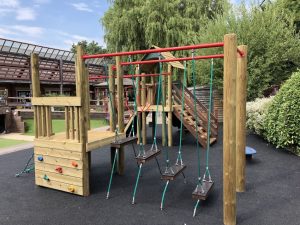 The 900mm deck then features a Burma Bridge, a challenging activity that promotes the development of balance, coordination and agility and adds a real sense of adventure to the scheme, which was a key element of their brief.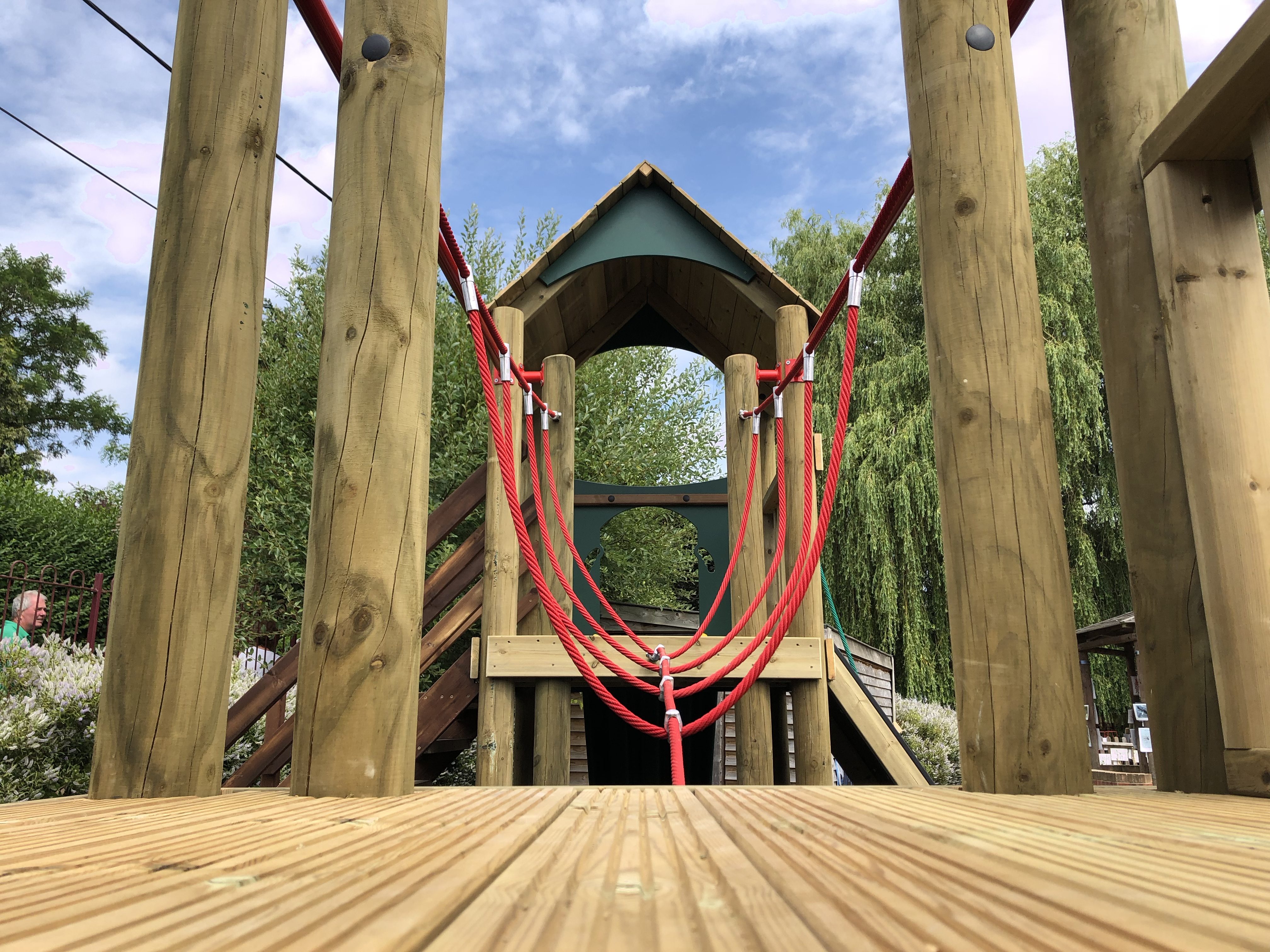 The second play tower stands at a height of 1200mm, to provide a variety in the heights of the decks, and this is accessible via a Ramp and Rope or Simple Steps, which make sure children of all ages and abilities can enjoy the thrill of zooming down the slide.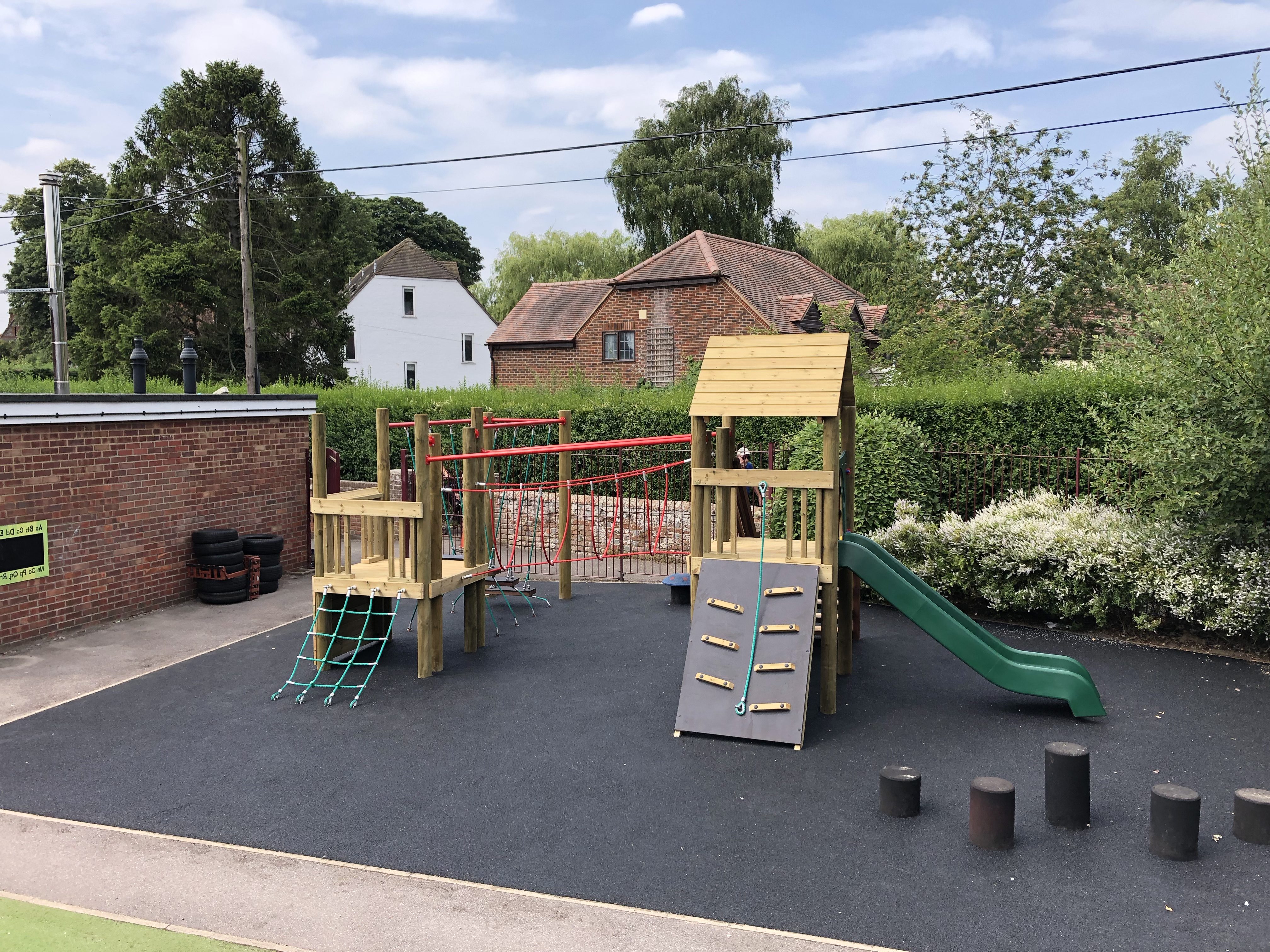 Hucklerock is a fine addition to Benson Primary's outdoor spaces and the children were greatly excited to watch their new climbing frame being built. We have been told by Mrs. Crolla that they are loving it already, so we are proud of another job well done.