Bedrock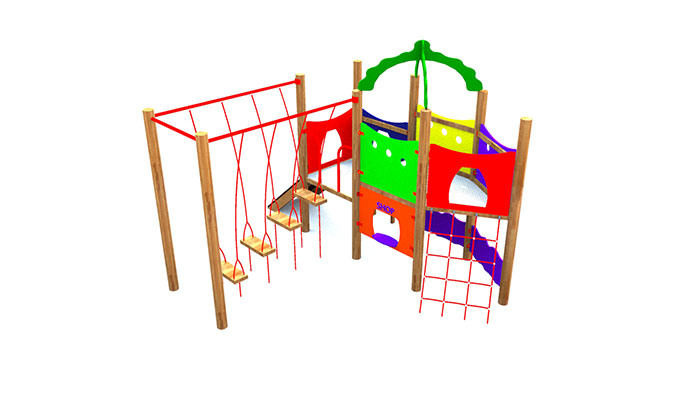 Children's Play Equipment, Fundamental Range
Bedrock is a compact yet very exciting and well-rounded climbing frame that features a surprising amount of activities in such a small space and for a small budget.
Consisting of brightly coloured and inviting HDPE panels between wooden  uprights, the Bedrock features a lower deck adjacent to a higher deck. It packs a ramp, ladder, and scramble net as the main points ascent, alongside the exciting suspended steps, a more challenging and different activity that'll keep children entertained.
The fireman's pole encourages confidence with height, and stimulates kids' imaginations.