St. Faith's private school in Cambridge called Setter Play in as their local bespoke school play equipment specialists, to develop a one-of-a-kind design that would provide their pupils with a new and exciting adventure. We christened their new climber 'Twig Hill'.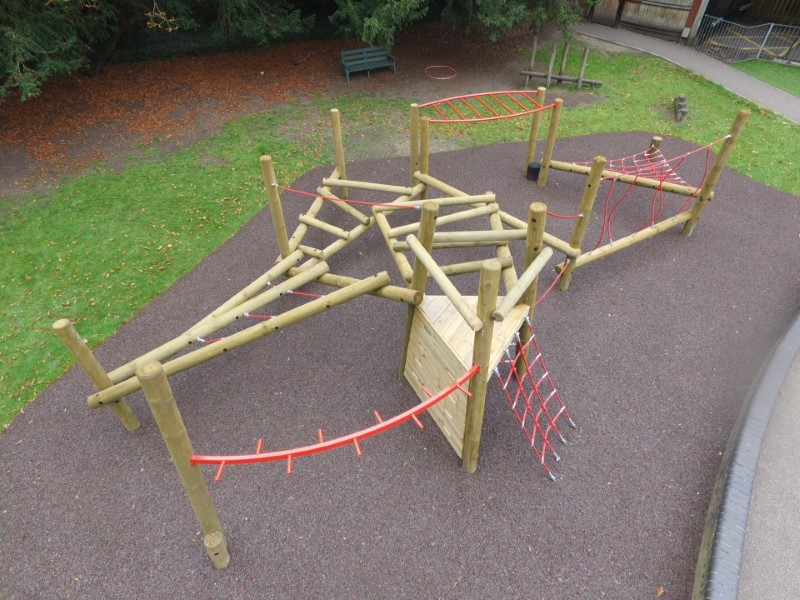 They wanted a 'bundle of twigs' design with multiple different activities on multiple different routes, to create a non-prescriptive play area that would encourage their pupils to explore and create their own adventures.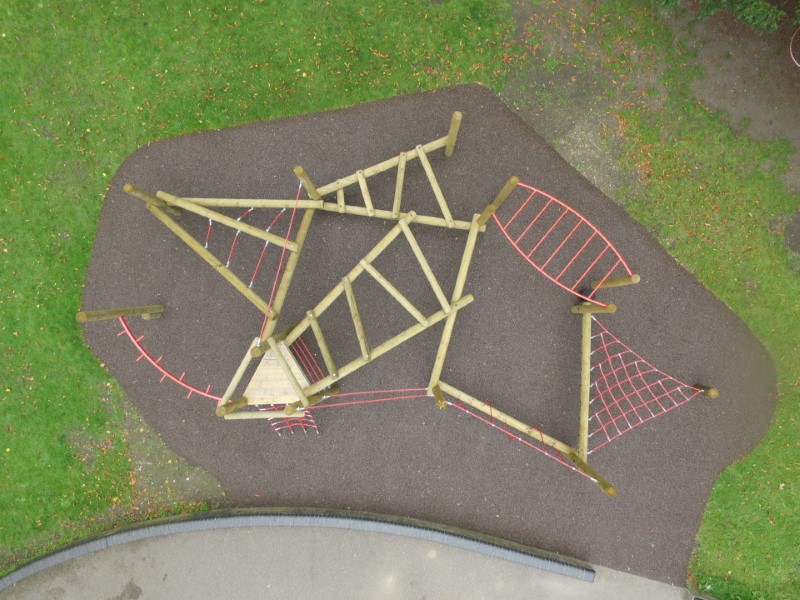 They chose to go for a striking combination of red ropes and metalwork coupled with natural timbers, sitting on bonded rubber mulch safety surfacing.
All of the activities are designed to promote the development of balance, coordination, general body strength and fine motor skills, making Twig Hill another fine example of how Setter Play designs help children grow and learn whilst playing.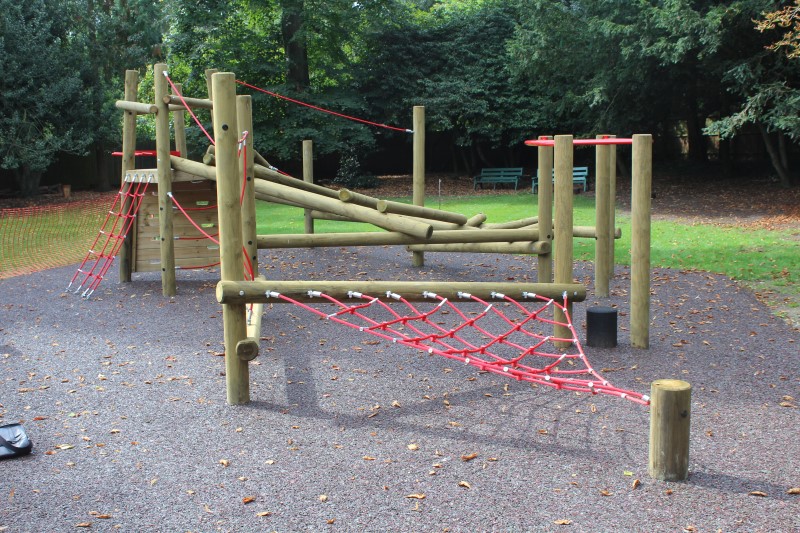 Twig Hill is designed to excite the children as they run towards it and start to figure out which routes they can take.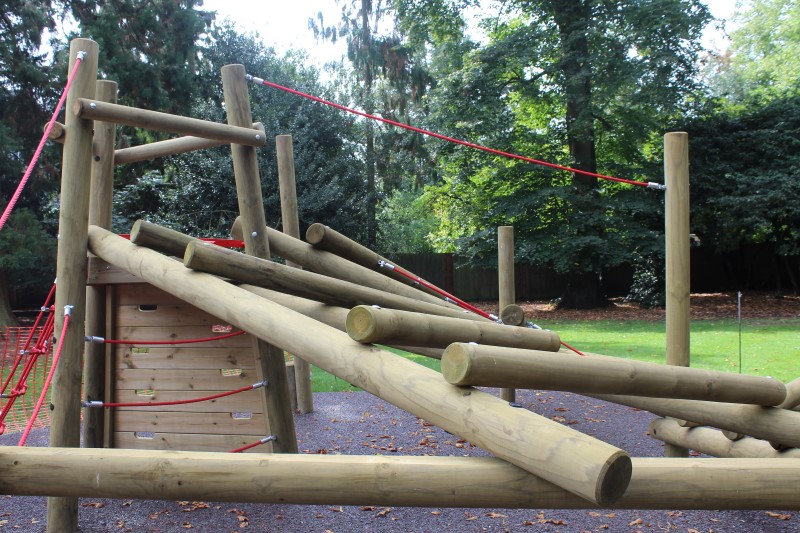 The triangular deck, despite only having three faces, has seven different ways to climb up to it! St. Faith's love their new climber and we are very proud of another job well done.