As part of their wider redevelopment works across their school site, Eastbury Community School in Barking, East London, selected Setter Play to provide their youngest years with an exciting new play scheme to enjoy.
Consisting of a physical play area with a Klunk two-tower unit and an Activity Trial arcing around it and a highly detailed roadway with lots of exciting imagination play features, this scheme injects fun and excitement into the space with it's bright colours and details.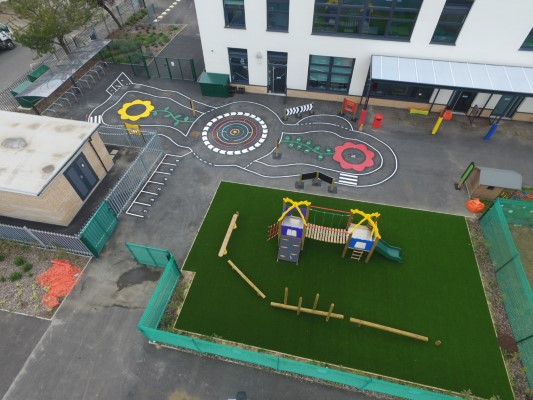 Klunk is a classic two-tower climbing unit with a range of climbing activities around both towers, a bouncy bridge linking them and a slide as the fun route of descent. The school's choice for a variety of brightly coloured panels helps create impact and excitement.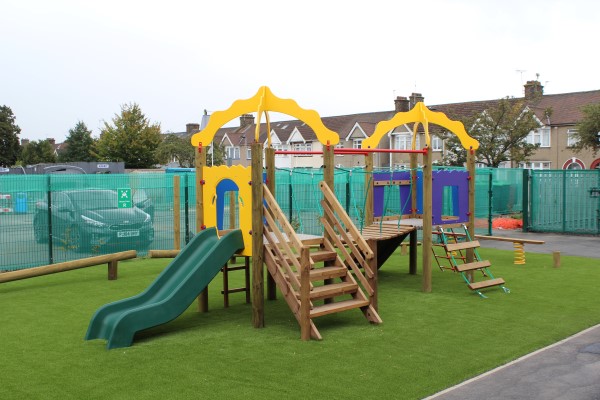 The activity trail that arcs around Klunk features incline beams, slaloms, balance beams and a springy plank, which are ideal for promoting the development of balance, coordination and confidence.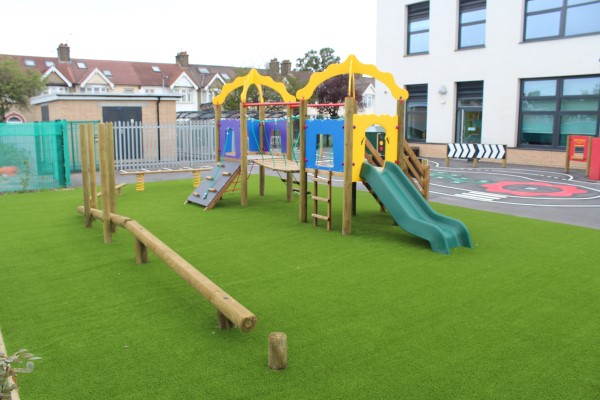 The thermoplastic roadway features two brightly coloured flowers underfoot, as well as a giant central roundabout linked up by two roads to create a figure of eight pattern. Setter Play has developed a range of bespoke timber features to complement the roadway, like the traffic lights, and we also have installed shop panels and postboxes to further the imagination play fun.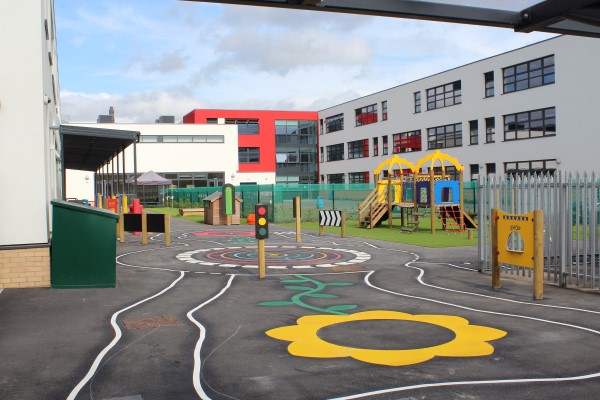 At the school's request we installed a bespoke 'How Tall Am I?' station, featuring a chalk backboard for children to mark their heights.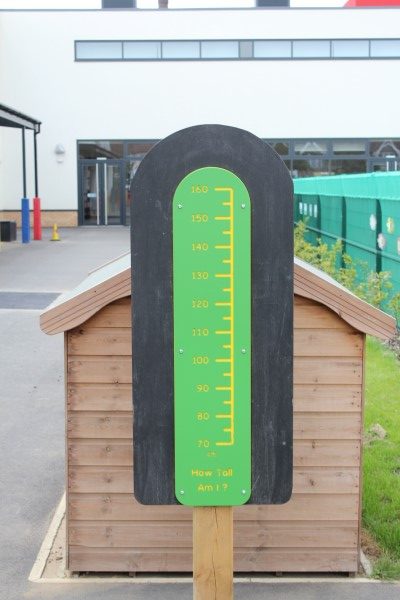 The scheme has lots of neat features and is ideal for physical and mental development. The school are overjoyed with the finished project and we look forward to working with them again soon!