At Setter Play we've designed, manufactured and installed traditional timber play equipment for over 20 years, and love the natural, soft aesthetic that timber play units have.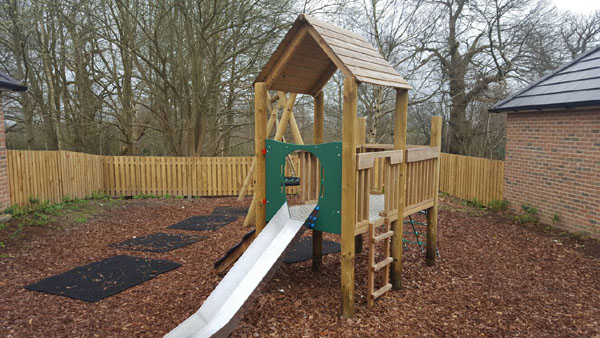 Hector's House is one of our earliest units; perfect for younger years with a net, ramp and rope and ladder to provide a physical challenge, and a slide as the fun route of descent.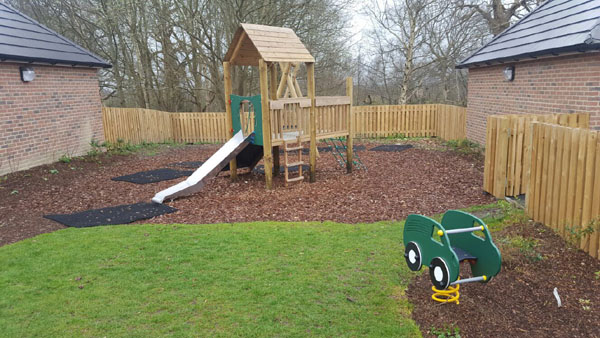 A large deck with a timber apex roof provide a wonderful opportunity for imagination play, too, meaning Hector's House has something for everyone.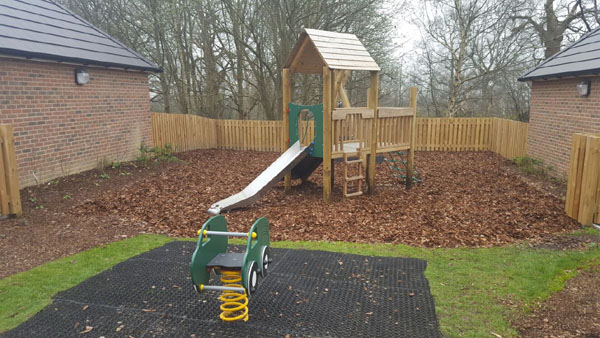 We've just installed this fine example at Penn's Yard, and we think it looks lovely with the timber fencing behind it and bark surfacing underfoot.