Fiddlesticks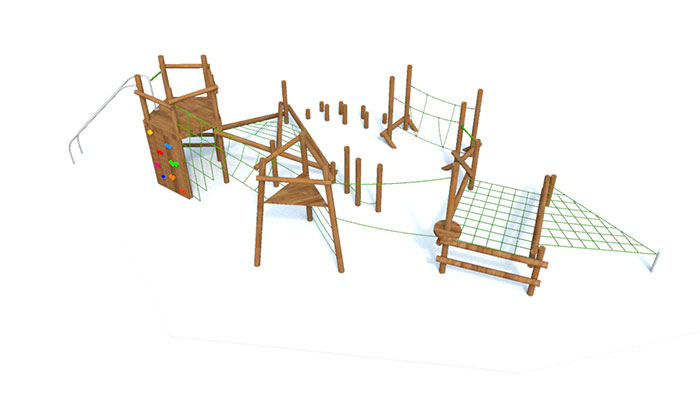 Children's Play Equipment, Elemental Range
Fiddlesticks was born through a clients' request for a free form timber climbing unit with rope play.
We designed Fiddlesticks to have the unpredictable and exciting aesthetic of a bundle of logs, that becomes clearer only when you get closer to it. We then combined this non-prescriptive style of climbing frame with more structured towers, to create a jaunty appearance that really draws children in. All the various timber components are linked with nets and ropes offering horizontal, vertical, and twisting challenges that extend in every direction. Stainless steel banister bars offer a fast and exhilarating descent from the tallest hexagonal tower.
The result is a timber unit that is sympathetic to its surroundings, by not dominating it with unnatural materials. The unorthodox appearance, combined with the size of the Fiddlesticks means it provides an engaging play space for large groups of children, who can structure their own games and let their imagination run free.