Highdown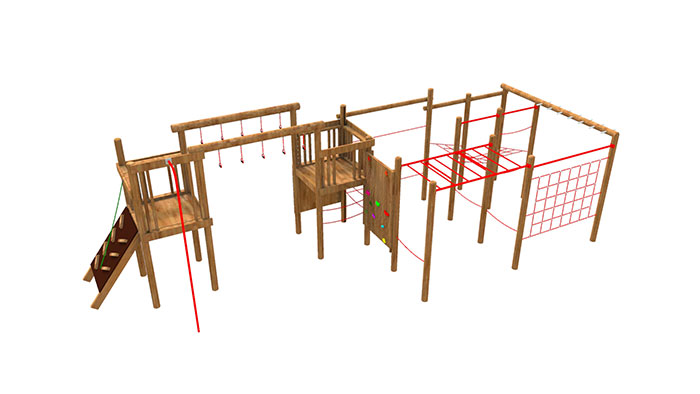 Children's Play Equipment, Elemental Range
Highdown is phase 1 of the extension of Toot Hill (with Hambridge being phase 2). It features the same engaging and exciting grid-style climbing frame of Toot Hill, but combines that with the traditional tower-based play of other units in the Setter ranges, to create a varied climbing frame with high play value.
At 1.2m high, the two towers present the perfect challenge for older primary school children. The trapeze hoops are the most challenging form of crossing, and leave children with a high sense of satisfaction once they've worked up the courage and skill to complete it and make it to the final tower. A variety of rock walls and nets complete the climbing activities around the tower units.
Highdown is the ideal centrepiece to any play area, due to its size, style, and lasting play value.