Klink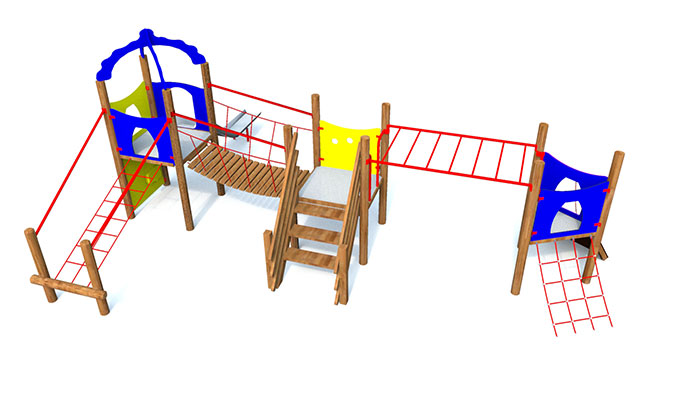 Children's Play Equipment, Fundamental Range
Klink is the older brother to Click and Klunk, and amalgamates the activities found in both to create a large play frame with three towers. One 900mm high triangular deck leads to another 900mm high square deck by overhead ladder, with this square deck leading to another square deck at 1200mm high by bridge. This higher tower can be dismounted by an exciting rock wall, a slide, or the challenging net walkway.
Because of the huge number of hardpoints for your to pick and choose your activities, Klink is hugely customisable (see pictures below). We have built them with space constraints in mind, and they end up looking exciting and unique, which has left our primary school customers happy every time.
You can also customise the look of the Klink by choosing different themes; for example we made a castle themed Klink for Muswell Hill Primary School complete with battlements and loopholes, which you can also see below. This large climbing frame is a great centrepiece and really catches the eye with its lines and proportions, and of course children will love it because of the high number of challenging and exciting activities.