Climbing frames are found in almost every playground – and it's no surprise when they offer so many benefits.
At Setter Play, we supply a wide range of outdoor play equipment for young children and can create equipment that suits their needs, as well as the needs of parents and staff.
From learning to walk and climbing trees, toddlers are constantly looking for ways to pull themselves up and what better way to help them than to invest in Climbing Frames like ours?
Climbing frames encourage individuals to explore and use their imagination and we cater for the instinct of toddlers – allowing them to (safely) take risks.
Toddlers are always looking for a challenge and the Bedrock is a fantastic solution! As with all our climbing units, Bedrock is designed to manage and assess risks – teaching children a vital life skill.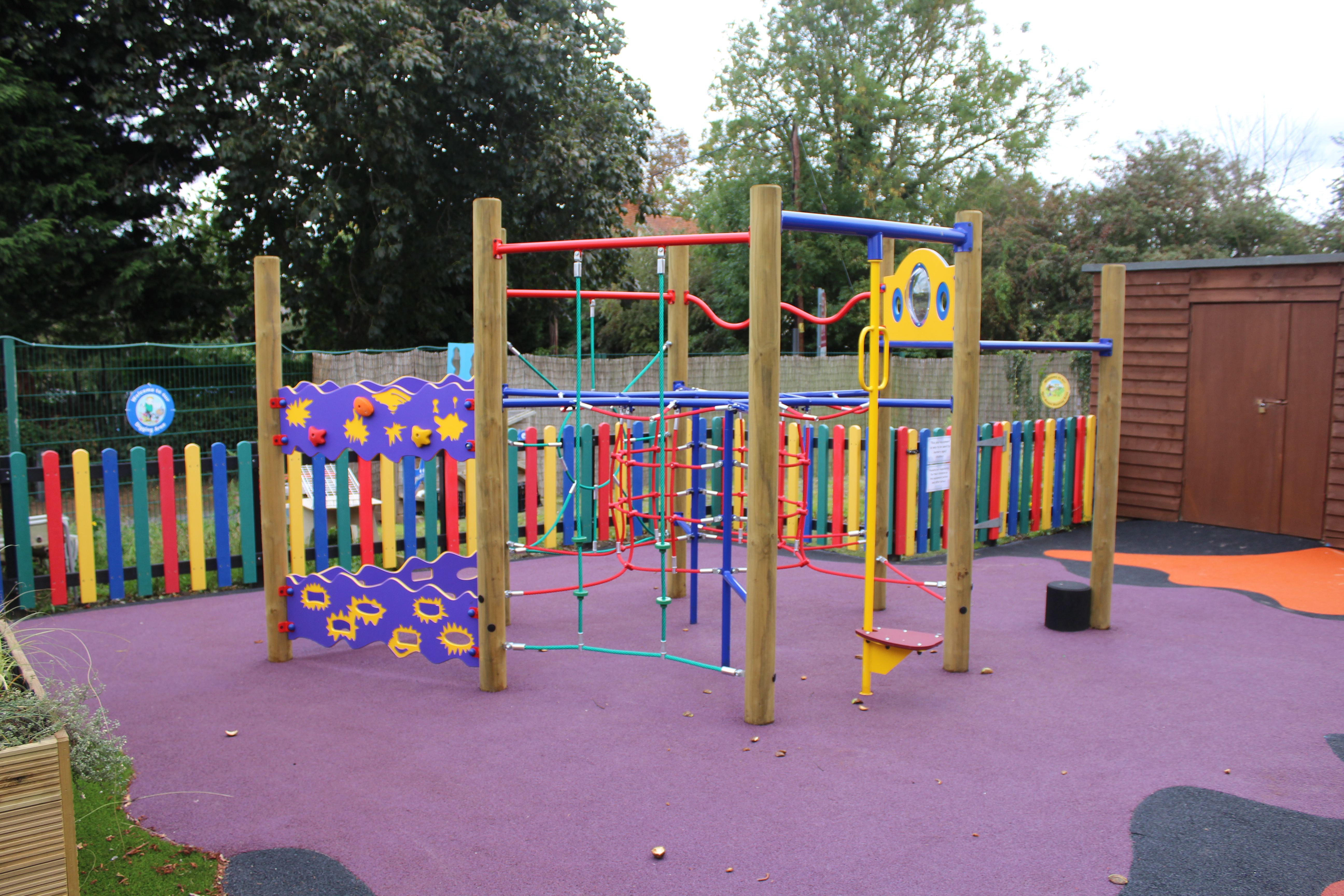 As there is no right or wrong way to play, Climbing Frames help children to play imaginatively and to be creative. They also enable toddlers to understand when they are working dangerously and know how to overcome challenges.
Here we explain the ways that Climbing Frames can benefit toddlers:
Improve dexterity
When it comes to developing fine motor skills like grip and grasp, our Climbing Frames are an ideal addition to make to your school playground.
Our play units are not only great for encouraging toddlers to play; they also help them to learn new skills that can be utilised in the classroom when they get older. The dexterity from Climbing Frames can be used to assist with handwriting – making it easy for them to hold a pen or pencil correctly.
Boost climbing confidence
Instead of feeling anxious when faced with climbing equipment, we can help toddlers to feel confident. We provide equipment that promotes trial and error and risk-taking and ensures that there is no sacrifice made to safety.
The climbing units that we design can help children to face their fears and push their own boundaries.
Develop physical strength
Some playground equipment can enhance toddlers ability to climb. The Abstract units that we supply are ideal for building physical strength and promoting a healthy, active lifestyle.
There are various health benefits to be had from climbing, including the improvement of motor skills. Sometimes, Climbing Frames are used in an attempt to combat childhood obesity – making outdoor play more appealing and exciting.
Encourage problem-solving
Climbing Frames like the Skinny Spiffy can help children to discover different routes to climb. It promotes critical thinking – allowing them to think about where they are placing their hands and feet.
The Skinny Spiffy incorporates a spiders web for crawling and a rock climbing wall and wavy bar which are great for grip and grasp. There is also a combination of ropes and other bars which make it more exciting for children to reach their goal (which in this case would be the slide).
Could you benefit from one of our climbing frames? Find out for yourself by contacting our team of experts today on 01462 817 538.