Shefford Town Council invited their resident play equipment company to design and install a new climbing frame and swingset in one of their public play areas.
They were looking for an exciting new climbing frame to sit in place of their old steel one which needed replacing.
We set to work taking their old unit out and disposing as much of it as possible via ecologically friendly methods.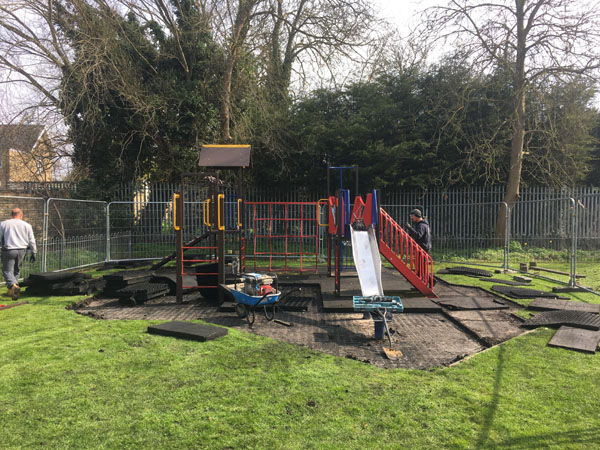 We also expanded the area underfoot to allow for the fall heights required from the new climbing frame.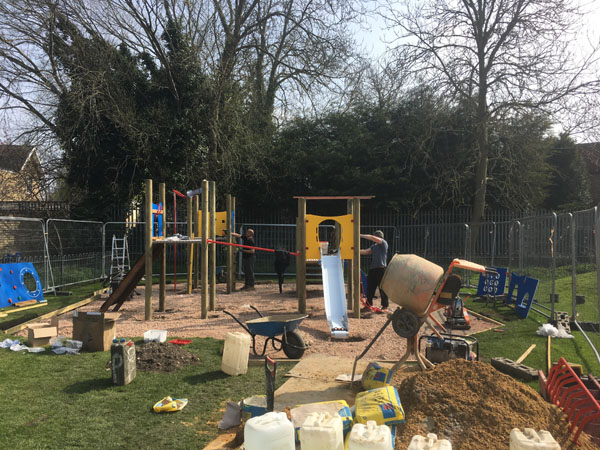 Shefford Town Council opted for Crackerjack, a giant four-tower unit with every kind of play provision imaginable. Rock walls, ramps, scramble nets, and barrel climbers are just some of the activities available for children of any age, with exciting bridges and rope tubes linking the towers as they rise in height. A slide provides the fun route of descent, too.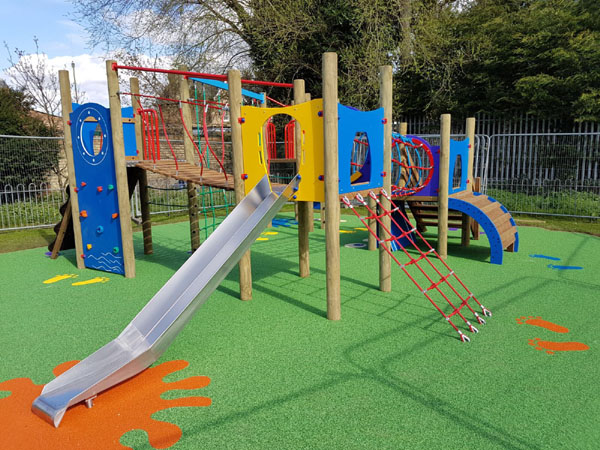 Crackerjack features mixed materials in it's construction, with timber uprights and slats combining with brightly coloured HDPE for a fun appearance. Play panels beneath the decks provide a space for younger years to play, and promote imagination play, too.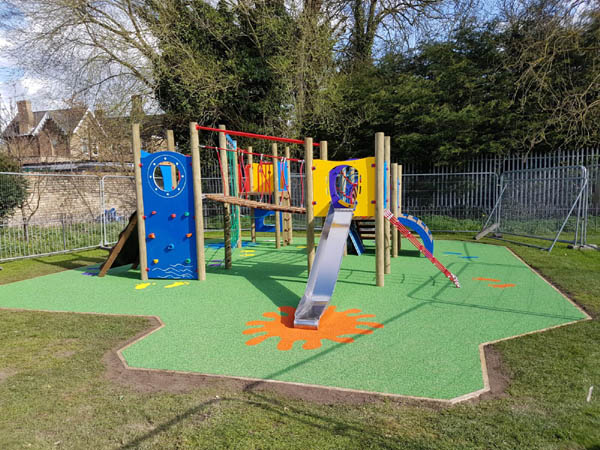 The splodges of coloured wetpour add to the fun even more