In search of a steel canopy to use as an outdoor classroom, Tetherdown School in north London chose Setter Play for the project after a referral from nearby Muswell Hill Primary School.
Their existing fabric canopy, which extended on remote-controlled arms, was not strong or sturdy enough to face the winds that that side of the school was subject to, so they wanted a sturdy and reliable canopy to take it's place.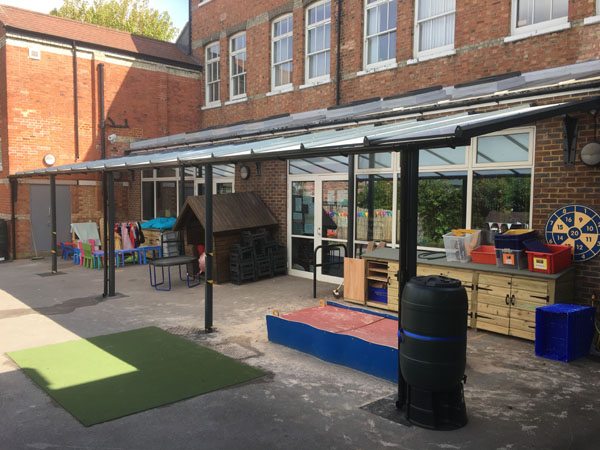 Setter Play install both timber and steel canopies for all kinds of uses, and Tetherdown opted for a muted dark grey canopy that wouldn't dominate the space.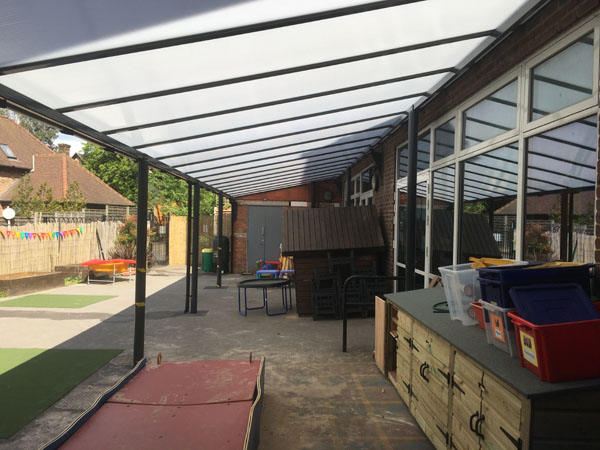 Extending 4m from the classrooms, and measuring 15m long, the canopy provides loads of room for Tetherdown's pupils to take lessons outdoors. It also allows them space in which to play, socialise, eat their lunch, and play with their sandpit and playhouse.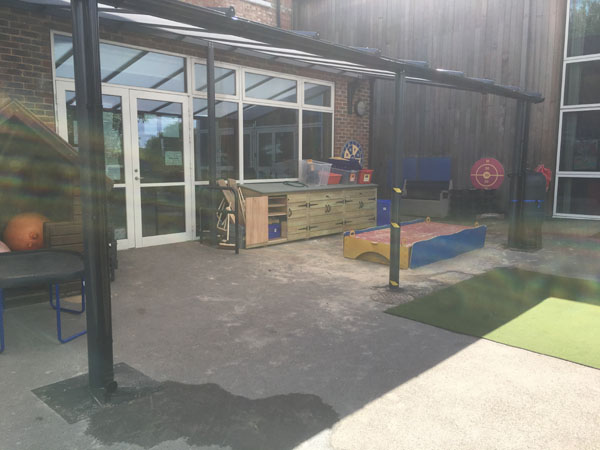 The canopy has already got lots of use, and the teachers came to say thank you for a job well done.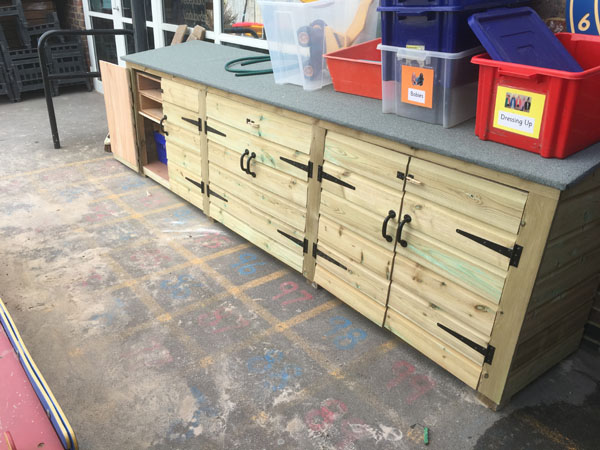 The proposal also featured bespoke timber storage units for the red storage boxes Tetherdown used, which were cut to fit the sloping gradient of the floor directly. The timber gives the storage boxes a high-quality finish.