Hectors House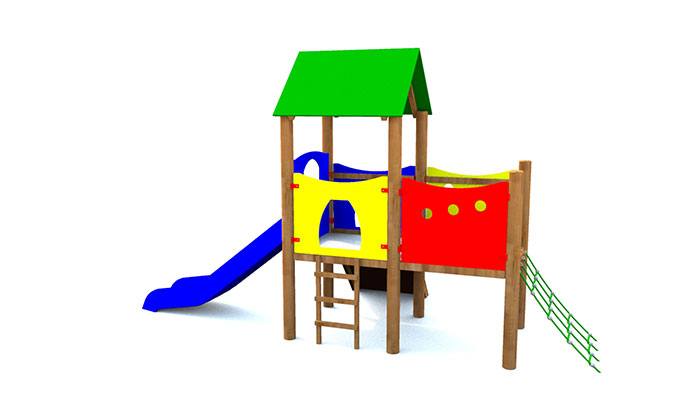 Children's Play Equipment, Fundamental Range
Hectors House is another Setter Play design that is fully Kitemarked by BSI to EN1176. Hectors House is a compact multi-play unit particularly suitable for infant play areas on village recreation grounds, nurseries and infant schools.
The activities available are modular in nature, meaning you can customise the Hectors House to include the activities you like, however the standard provisions are a scramble net, fixed vertical ladder, a clamber ramp with climb rope and stainless steel slide.
Two platform heights are available at either 900mm or 600mm.