Nogson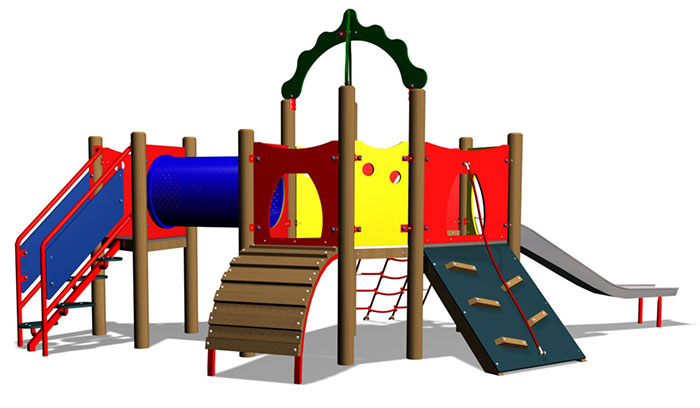 Children's Play Equipment, Fundamental Range
Nogson is the extension of Noggin, with an added crawl tunnel and extra tower increasing the size and play value of the climbing frame. The decks are 900mm high, making the Nogson an ideal climbing frame for younger years, and the funky colours are completely customisable, so your class could pick the colour scheme of their new climbing frame!
Alongside the exciting crawl tunnel, the Nogson features the challening lilypad steps and barrel climber, and the classic ramp and rope and cargo net. A stainless steel slide at the end of the play frame is the route of descent.
You can also customise your Nogson by adding activity pannels beneath the decks, which add even more play value to this impressive unit.