Toot Hill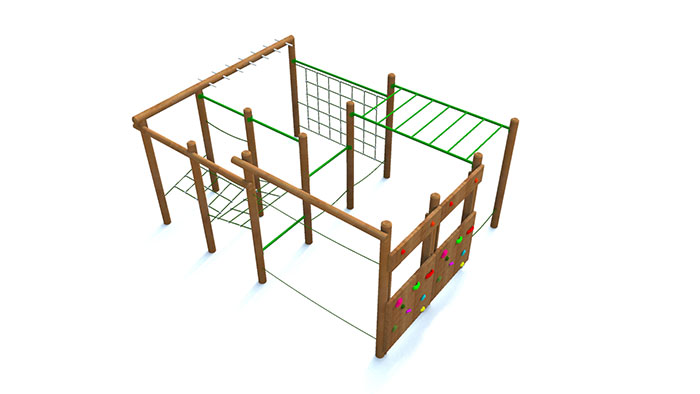 Children's Play Equipment, Elemental Range
Toot Hill is our flagship unit, and certainly one of our favourites, because it combines an innovative design and a multitude of challenging physical activities with an incredible price, making this a must have for the school play area.
Toot Hill is non-prescriptive, meaning it does not prescribe the way children should use it in the way that at a traditional tower unit does. This in turn assists with their mental development, as they can approach it from any direction, and from there decide which direction to take based on ease, difficulty, speed, and so on. This skill is something learnt on the playground that can then come to be used in adult life! Not only this, but the difficulty of some of the provisions can help a child's confidence as well.
Alongside the mental benefits of the Toot Hill, it is packed full with exciting and challenging physical activities. Overhead challenges like the monkey bars and overhead ladder assist with grip and grasp, whilst the multitude of rock walls, cargo nets, and traverse bars assist with general physical development.
Requiring only 56m2 of space, and a lot cheaper than you might think, the Toot Hill is a must have for any school or park.