So you're looking to update your playground facilities? Here at Setter Play, we design, manufacture and install exciting school playground equipment at schools in and around Hertfordshire, where we originated more than 20 years ago.
Playground equipment incorporates play into the Early Years Foundation Stage (EYFS) curriculum, allowing children to learn through play and providing social, educational and physical benefits.
Creating a playground that's fun will instantly make outdoor play more enjoyable for students and taking classrooms outside will also provide fewer restrictions, meaning you needn't worry about the mess and keeping noise to a minimum.
At Setter Play, we provide an extensive range of school playground equipment which is designed for:
Communication play – whether it be singing, dancing, miming or acting, language can be used in play. Our storyteller's chair is designed to set the scene and develops the confidence of children when performing or telling stories.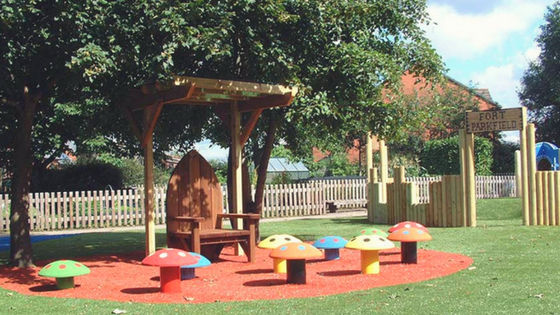 Symbolic play – mud kitchens, mucky play units and play houses are great for when children use objects to symbolise people or other objects.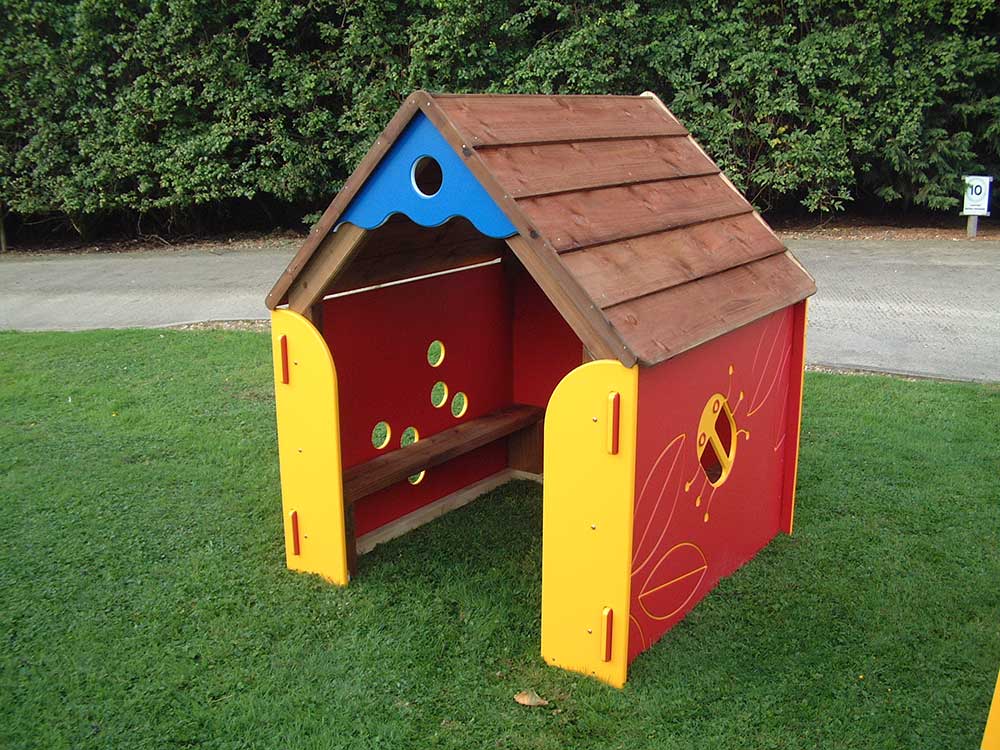 Social play – school playground equipment, like MUGAs (multi-use games areas) will teach children invaluable social, interaction skills. Our multi-use game areas allow children to create their own games and make up their own rules.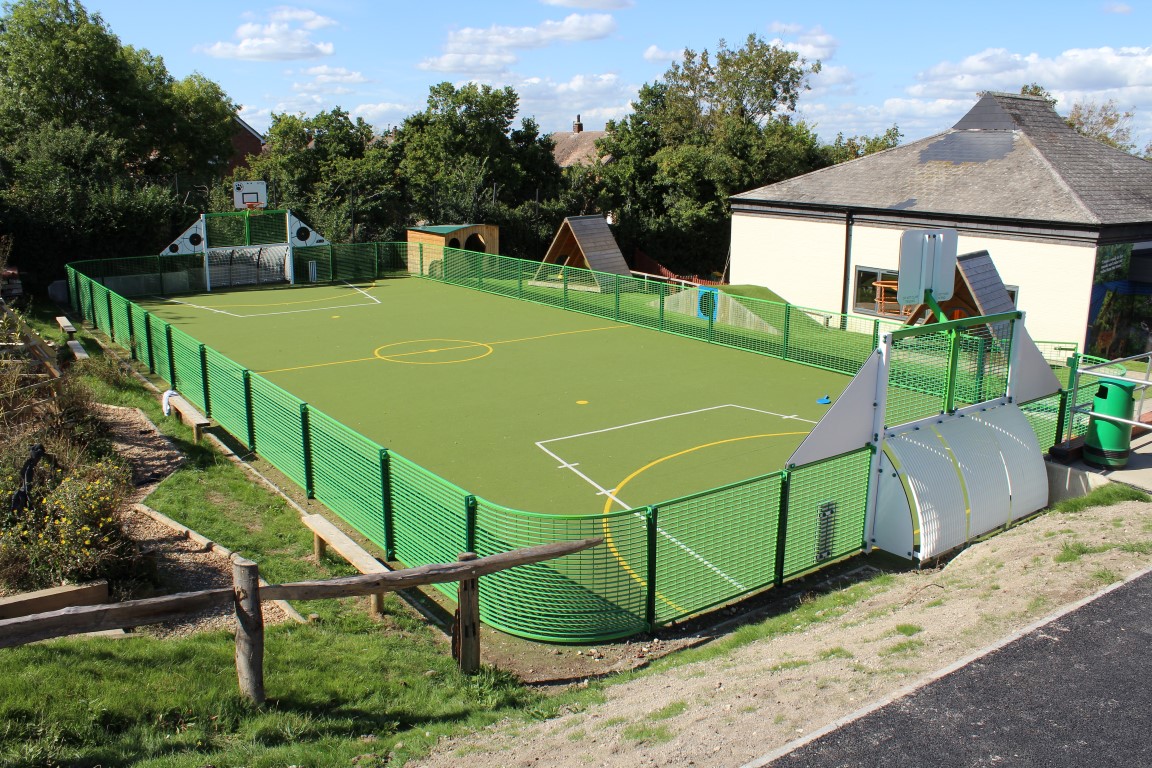 Deep play – a playground should provide a risky encounter – allowing children to challenge their strength, agility and balance. We supply tree towers which can help them to conquer their fears and to develop their skills further.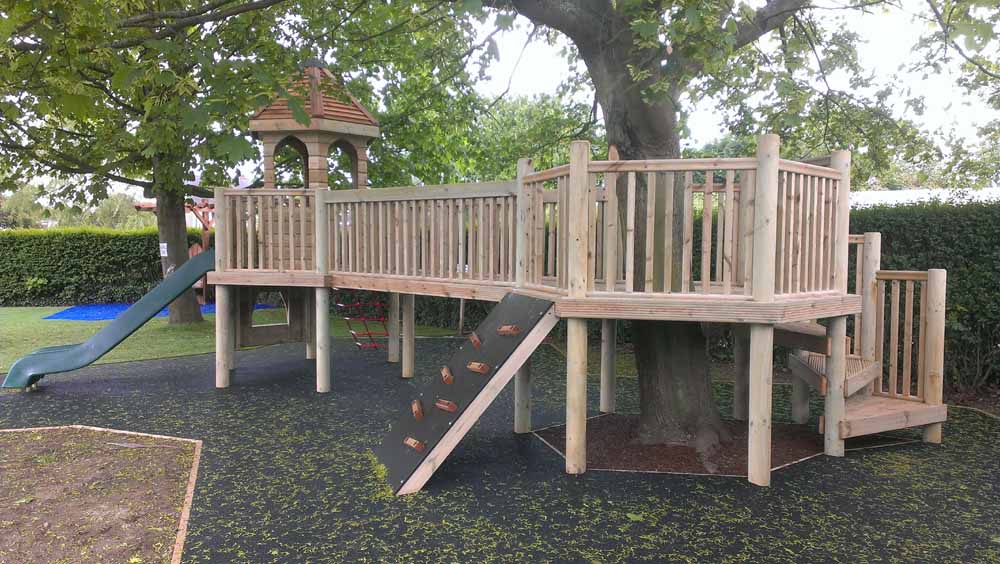 Fantasy play – Setter Play design school playground equipment, like the Galleon or Crackerjack, for themed play. These units provide the perfect setting for the user, guaranteeing a more rounded play experience, and allowing their imagination to run free.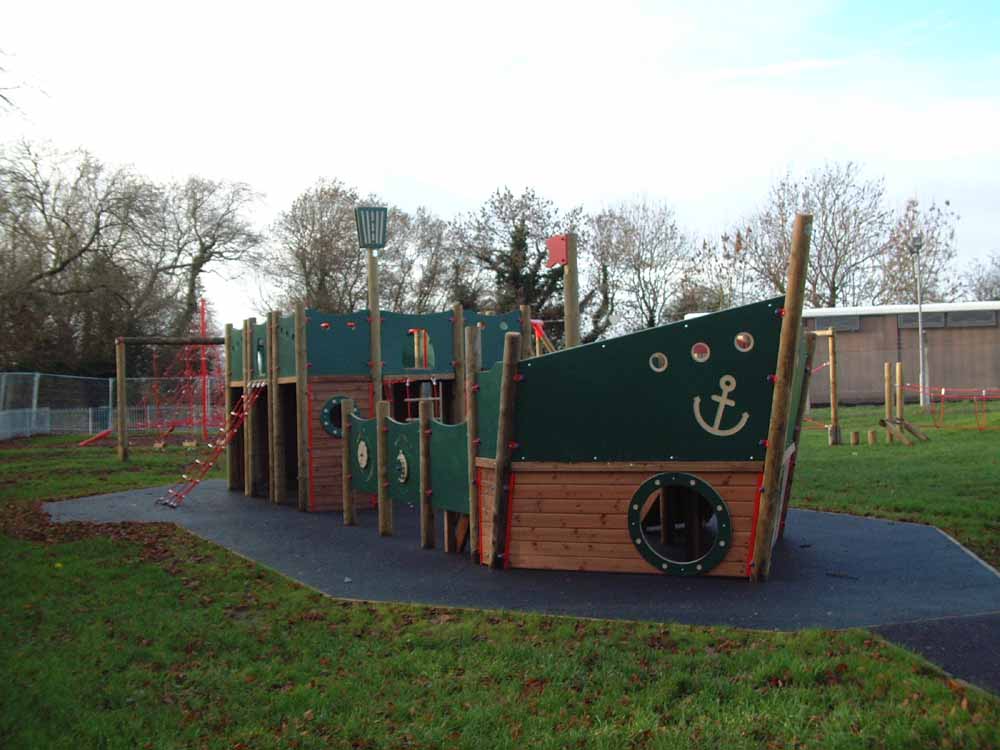 Imaginative play – when there are no rules in place, children love pretending to be animals or talking to imaginary friends. Mushroom seats are a fantastic addition to playgrounds, they're bright and colourful and designed to stimulate the imagination.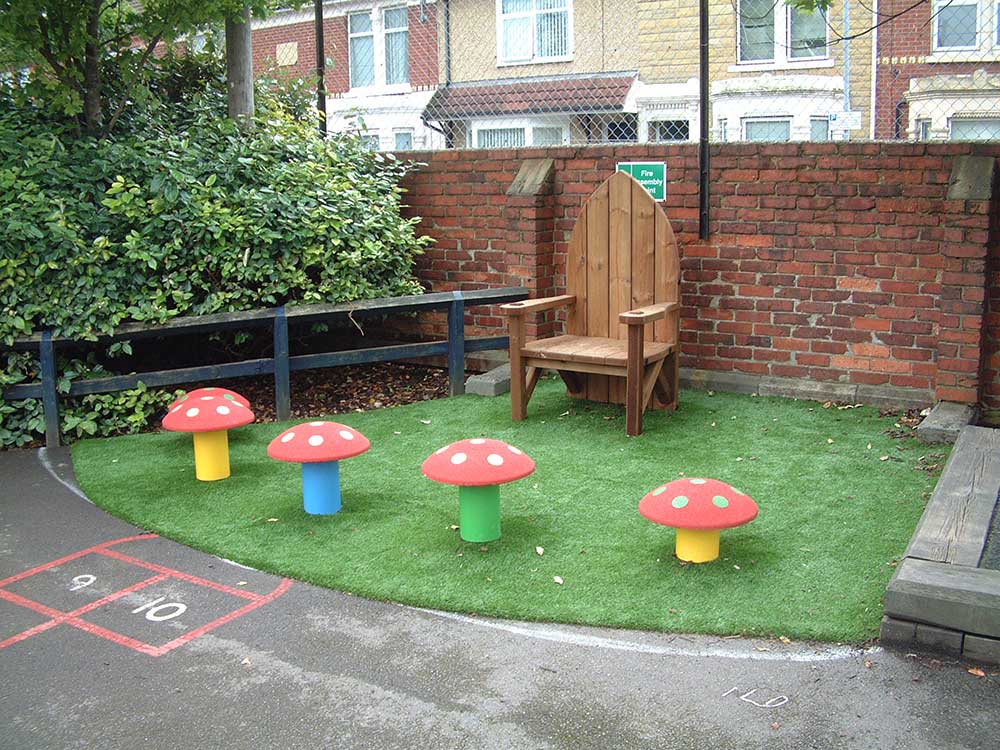 Creative play – our playground equipment provides children with the opportunity to be creative and try out new ideas. Ranging from slides, bridges, ladders or monkey bars – climbing frames offer an element of surprise.
Role play – whether it be driving a car or stopping traffic, thermoplastic roadway features are bound to make roleplay more enjoyable and realistic. Incorporating them in the design of your playground will also provide children with a sense of exploration.
Rough and tumble play – physical contact play is more to do with developing physical awareness than fighting. It allows children to use up built-up energy and to know their own strength.
Locomotor play – keeping children moving has proven challenging over recent years – leading to increased childhood obesity – but we provide activity trails which improve their grip and grasp, and climbing frames that encourage them to spend more time outdoors.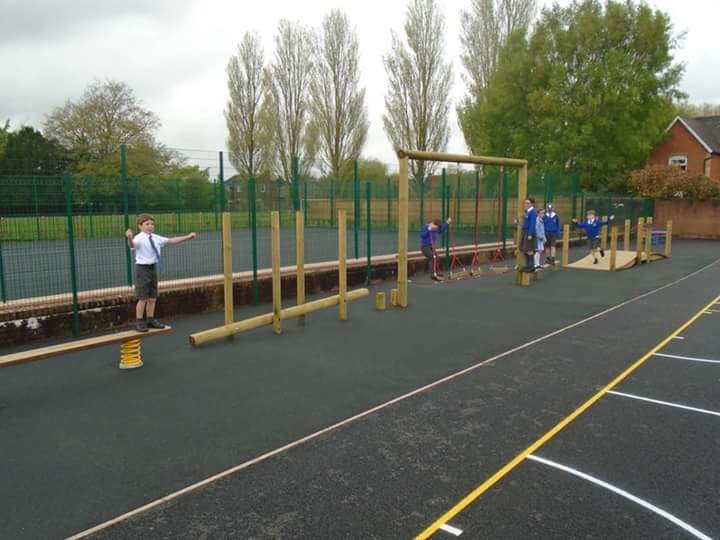 Here at Setter Play, we provide school playground equipment to suit exact requirements – so be sure to discuss your ideas in detail with our experienced designers today by calling 01462 817 538.