Click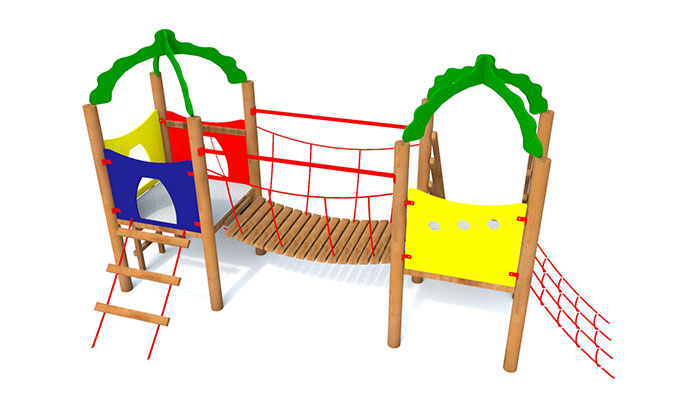 Children's Play Equipment, Fundamental Range
Click is a two tower play unit for the under six age group, with platforms at 900mm.
Click is more conventional than Klunk as the two towers are linked by a suspension bridge. In response to worries of unwelcome "visitors" congregating under the shelter of play unit roofs out of school hours, Click has roof frames that provide the stimulus for imagination without the need for literal roof coverings. This roof design is available on any of the towers across the Setter range.
The standard activities on Click are simple steps, vertical ladder, scramble net, and rope, although you can of course customise your climbing frame with any of our wide range of climbing activities. A slide is not standard on Click but can be added as an option, and you can of course choose the colours of the ropework, metalwork, and panels, to make it truly unique to your school.