Hucklerock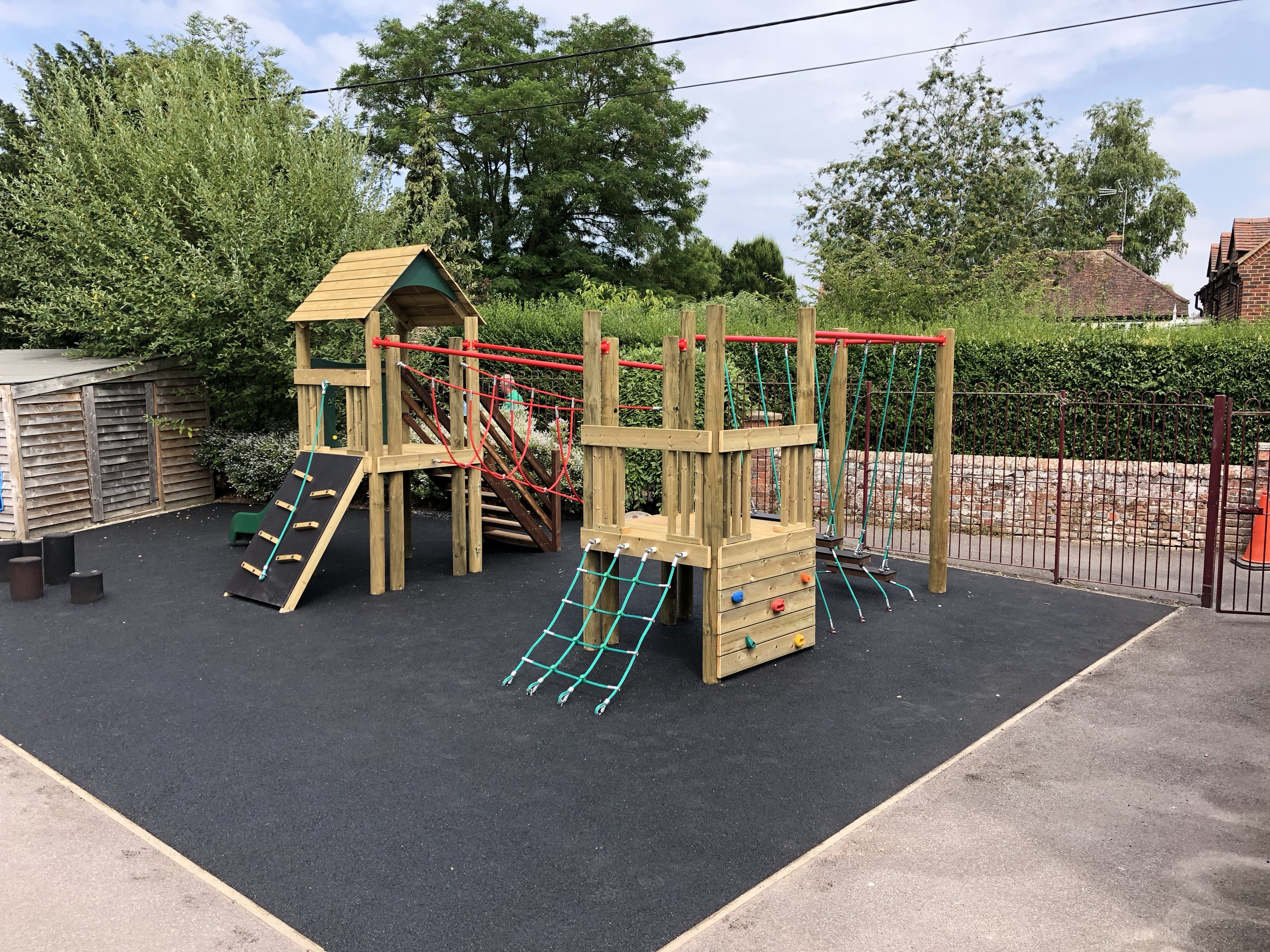 Developed at the request of Benson Primary School's headteacher, Hucklerock combines the best elements of Huckleberry and Bedrock. One deck at 900mm provides accessibility for younger years, from where they can adventure across the Burma Bridge up to the higher 1.2m deck.
A timber Climbing Wall and Scramble Net lead up to the 900mm deck, helping develop grip and grasp and general body strength, and on the other face of the deck is the exciting Suspended Steps, which test balance and coordination.
The 1.2m deck features a Ramp and Rope, again testing physicality, and on the other side are Simple Steps, providing the less able or adventurous with a route up to the deck to enjoy the HDPE slide.